HeartBeam Inc. (NASDAQ: BEAT) Awarded Top Honors f


Post# of 77
Posted On: 11/21/2022 3:55:08 PM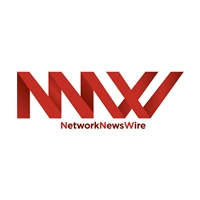 HeartBeam Inc. (NASDAQ: BEAT) Awarded Top Honors for Game-Changing Cardiovascular Tech Platform
- BEAT named winner of the 2022 Cardiovascular Innovations ("CVI") Innovation Summit and Shark Tank Competition
- Company's presentation included an overview of its HeartBeam AIMI™ platform, which aids in more precise heart attack diagnosis
- HeartBeam is building an intellectual-property portfolio focused on enabling 12-lead electrocardiogram ("ECG") diagnostics outside of a medical setting
HeartBeam (NASDAQ: BEAT), a cardiac technology company that has developed the first and only 3D-vector ECG platform for heart attack detection anytime, anywhere, has been named winner of the annual Cardiovascular Innovations ("CVI") 2022 Innovation Summit and Shark Tank Competition (https://nnw.fm/usMK4 ). The annual conference focuses on innovative health solutions for cardiology clinicians who participate in the care of patients with coronary, peripheral and structural cardiovascular diseases; awards presented at the conference recognize state-of-the-art cardiac technologies.
"We are proud that HeartBeam has been recognized for our unique approach to heart attack diagnosis," said HeartBeam CEO and founder Branislav Vajdic, PhD. "Our goal is to provide a solution that offers both healthcare professionals and patients peace of mind regarding their diagnosis and treatment plan."
The company was invited to present at the conference, which was held in Denver on July 21, 2022. The company's chief business officer, Jon Hunt, PhD, delivered an address entitled "Medical Grade Heart Attack Detection." The presentation included an overview of the company's HeartBeam AIMI platform, which aids in more precise heart attack diagnosis. HeartBeam was one of several companies presenting at the conference; the awards were determined by judges that included expert cardiologists along with veterans from leading companies.
The company, which has developed the first and only 3D-vector ECG platform for heart attack detection anytime, anywhere, has made a mark for itself in the cardiac care field by building an intellectual-property portfolio focused on enabling 12-lead ECG diagnostics outside of a medical setting. Most recently, HeartBeam announced that it was issued a new patent, which enables generation of a synthesized 12-lead ECG by the HeartBeam AIMIGo(TM) credit card-sized device, by the United States Patent and Trademark Office ("USPTO") (https://nnw.fm/JV0Xi ).
"This patent provides additional intellectual property protection for our breakthrough AIMIGo technology offering 12-lead ECG capability in the form of a credit card-sized device with the same footprint as the single-lead products currently in the market today," said Vajdic. "Our 12-lead AIMIGo technology, which is part of our granted patent, offers the potential to bring a level of diagnostic accuracy consistent with the current 12-lead ECG standard of care. This could reduce the critical time to intervention for heart attack patients, saving lives and reducing healthcare costs by ruling out a heart attack and reducing the number of emergency room visits."
The HeartBeam AIMI-platform technology is anticipated to assist healthcare professionals in identifying patients who present with chest pain to facilitate rapid detection of a heart attack and determine an appropriate treatment regimen. Chest pain is the second most common reason for an emergency-department visit, with high costs associated with these visits. HeartBeam's technology may offer more accurate heart attack detection to triage patients and expedite treatment. The HeartBeam technology platform has not yet been evaluated by the FDA and is not approved for clinical use in the USA or other global geographies.
For more information, visit the company's website at www.HeartBeam.com.
NOTE TO INVESTORS: The latest news and updates relating to BEAT are available in the company's newsroom at
https://nnw.fm/BEAT
Please see full disclaimers on the NetworkNewsWire website applicable to all content provided by NNW, wherever published or re-published:
http://NNW.fm/Disclaimer

(0)

(0)
Heartbeam Inc. (BEAT) Stock Research Links



---