Aben Resources's diversified projects ............


Post# of 1075
Posted On: 11/21/2022 1:10:35 PM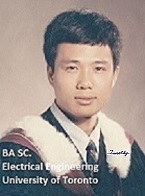 Aben Resources's diversified projects ...................................................
Slocan Graphite project, British Columbia, Canada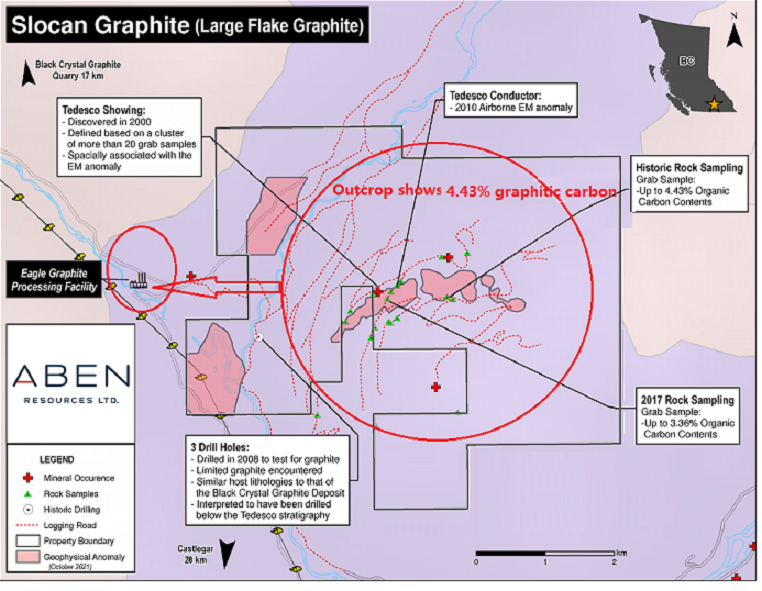 https://investorshangout.com/images/MYImages/...roject.png
Slocan Graphite's graphite purity is 4.43%. Eagle Graphite's processing plant is capable of producing 4000 tons of graphite annually, that is about 100,000 tons of ores annually or 25,000 tons or ores per quarter. At graphite price of $1,000 per ton, the production will generate $4 million annually.
CEO Jamie Deith of Eagle Graphite said: "The graphite market has not only recovered, it is growing rapidly, thanks to the trend towards electric vehicles and the growth of battery production. If Eagle Graphite is going to fill the contracts it already has, it will have to expand production substantially. That's before counting any additional graphite that might be required for batteries and electric vehicles, and if things go the way we anticipate over the coming years, then we might need to expand capacity more than 10-fold".
~~~~~~~~~~~~~~~~~~~~~~~~~~~~~~~~~~~
Forrest Kerr gold project, Golden Triangle, British Columbia, Canada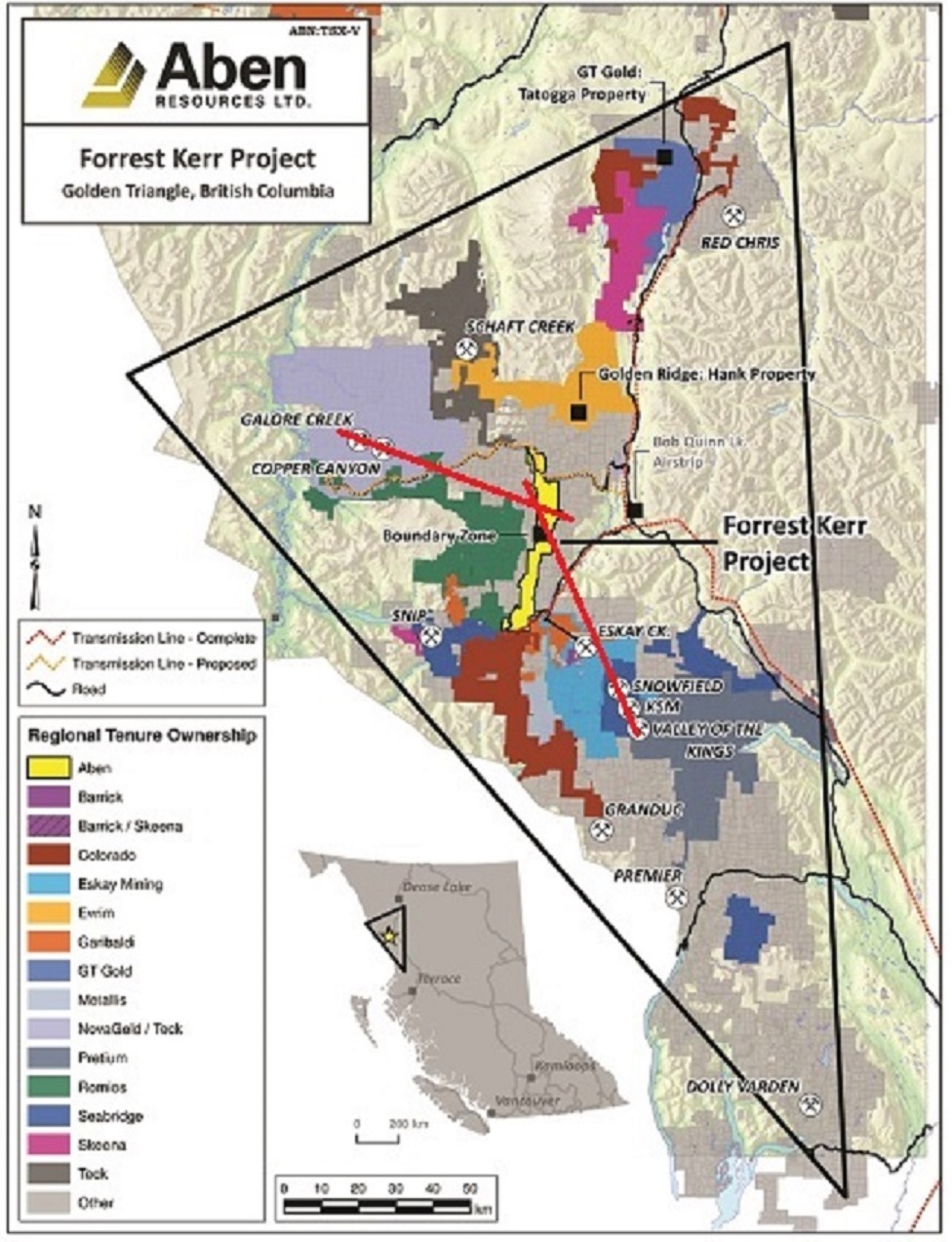 https://investorshangout.com/images/MYImages/...lumbia.jpg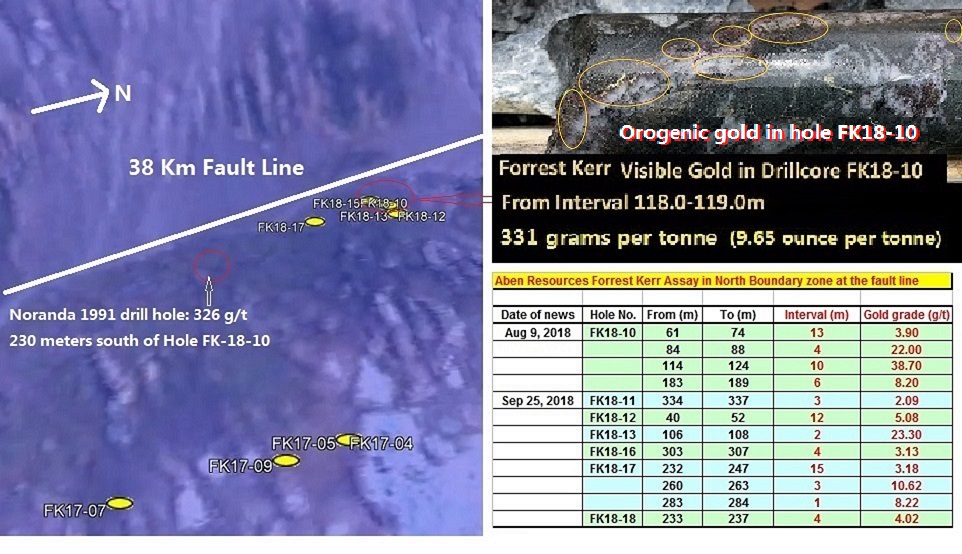 https://investorshangout.com/images/MYImages/...ryzone.jpg
Drilling in Forrest Kerr is put on hold due to the "high grade gold discontinuity puzzle" while the hottest commodity "natural graphite" is being explored. If the puzzle will be solved leading to the discovery of the gold vein from which the high grade / visible gold originates, the following gold resources in Forrest Kerr will happen. Stikine Resources encountered similar puzzle in Eskay Creek, it hindered the bonanza gold discovery for 50 years until the puzzle was finally solved by the brilliant geologist Chet Idziszek, leading to the discovery of the gold mine in Eskay Creek. There has been a geological upheaval in the Eskay Creek - Forrest Kerr area causing the splitting in the Earth's crust resulting in the crust at the depth shifting several hundred meters in either direction along the fault line, resulting in the "high grade gold discontinuity puzzle", that is, spectacular high grade/visible gold near the surface but no gold mineralization at the depth. Since gold originated from the depth, such phenomenon is illogical unless the gold near the surface had fallen from the sky. Perhaps the gold vein had shifted several hundred meters further south from where they were drilling, just as geologist Chet Idziszek had figured out that is the case in Eskay Creek. Past drill data is being studied and analyzed by the Aben geologists, hope they will solve the puzzle and set top priority drilling targets in future drilling.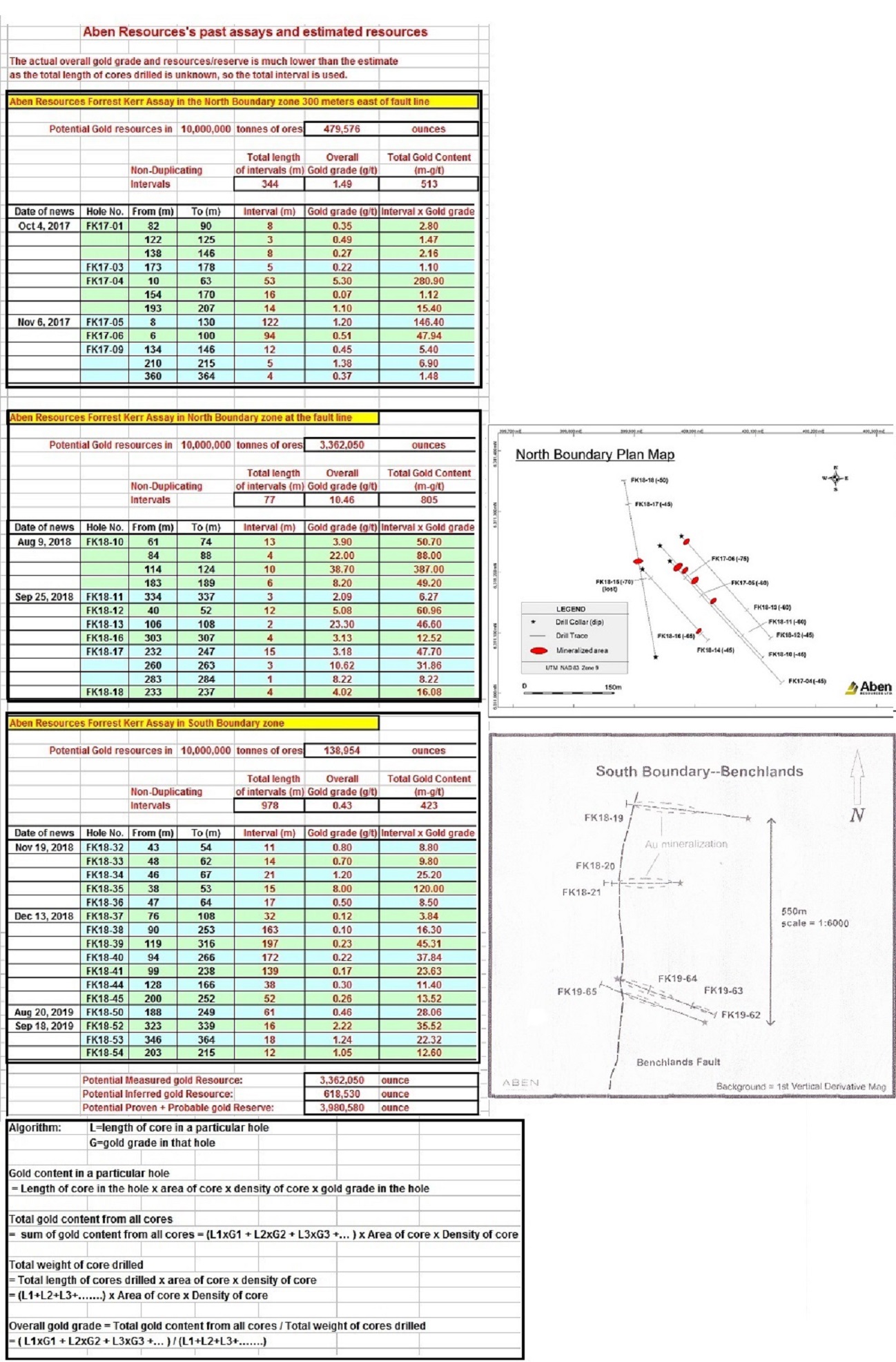 https://investorshangout.com/images/MYImages/...ources.jpg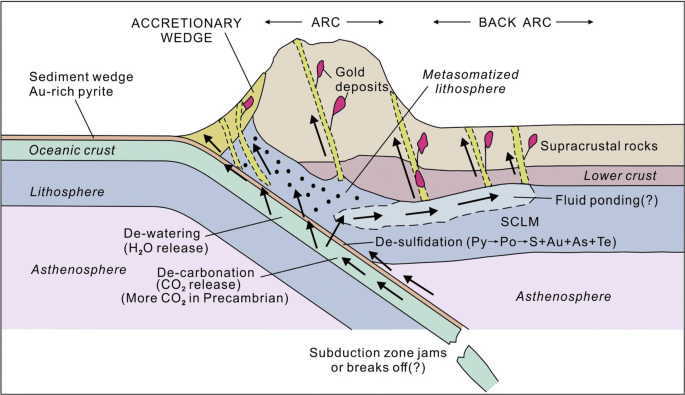 https://investorshangout.com/images/MYImages/...posits.png
The Rocky Mountains formed 80 million to 55 million years ago during the Laramide orogeny. As the Pacific tectonic plates submerged beneath the North American tectonic plate (a phenomenon called Subduction), tremendous heat and pressure caused the mineral-rich hydrothermal fluid to surge upward into the Earth's crust, while the crust was pushed upward and skyward, formation the Rocky Mountain that stretched from Alaska to Nevada while the Andes Mountain was formed in South America. The word orogeny is derived from Greek meaning mountain creation.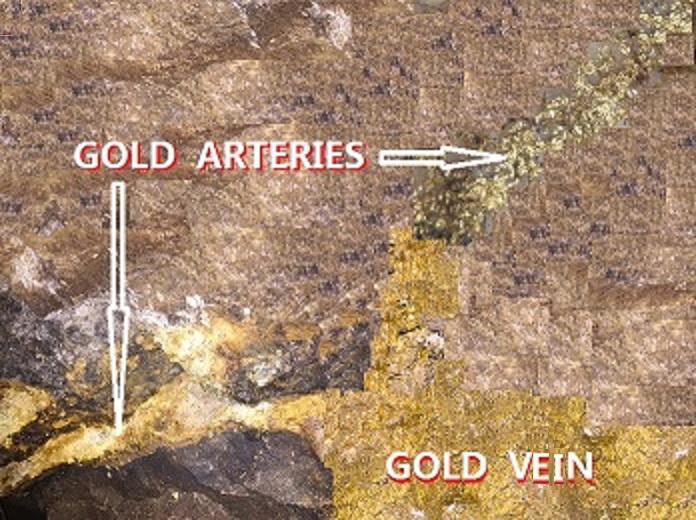 Aben and Noranda drilled into one or two gold arteries carrying rich gold mineralization in the hydrothermal fluid hundreds of meters away from the gold vein and deposited gold in the rocks, gold deposit formed in such way is called orogenic gold.
~~~~~~~~~~~~~~~~~~~~~~~~~~~~~~~~~~~
Justin gold project, Yukon, Canada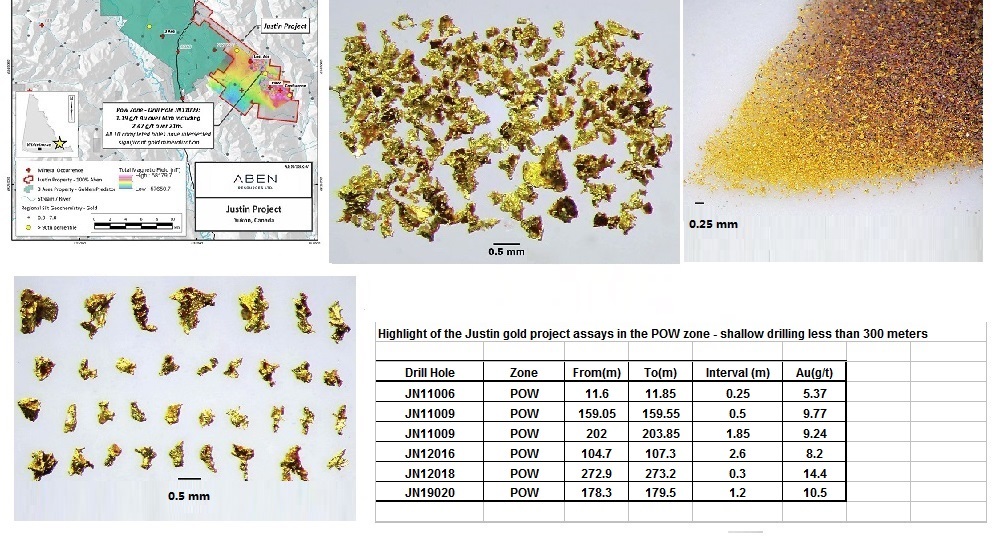 https://investorshangout.com/images/MYImages/...roject.jpg
Justin gold project is a wild card that can has significant positive impact on the company's finance if the project is sold. Its close neighbor 3-Aces project owned by former Golden Predator was sold to Seabridge for $6.67 million)
~~~~~~~~~~~~~~~~~~~~~~~~~~~~~~~~~~~
Pringle North gold project, Red Lake, Ontario, Canada
https://abenresources.com/site/assets/files/4...22_map.jpg
~~~~~~~~~~~~~~~~~~~~~~~~~~~~~~~~~~~
History of Eskay Creek mine, the world's massive high grade gold mine
In 1932 a prospector named Tom Mackay of Consolidated Stikine Resources was the first to recognize the area's unique geological setting after spotting an alluring rock outcrop from his single-engine bush plane. After staking the property he discovered a boulder broken free from its source higher up on the mountain, rolling several dozen meters down slope, assays from the boulder returned a spectacular five ounces of gold per tonne. Mackay explored the property for over 50 years but bonanza gold deposit was never found. In 1988 after investing in Consolidated Stikine Resources which held rights to Eskay Creek, geologist Ron Netolitzky became Stikine's technical person and one of five controlling shareholders. He teamed up with Murray Pezim of Calpine Resources to raise $900,000 for a drill program and started exploring the area in the summer of 1990. After drilling 108 holes and with momentum building, they hit a fault line. Chet Idziszek, Pezim's geologist with a M.Sc. degree from McGill University observed gradually increasing gold grade and increasing interval length of high grade gold in the assays, he had an intuition that he must be very close to the main gold vein, he studied the maps and analyzed the terrain then he ragged the drill rig to a spot 350 meters from the last hole drilled and drilled hole #109. Bingo, assays from hole 109 returned spectacular 27.2 g/t gold, 30.2 g/t silver over 208 meters (682 feet), they have drilled into a massive gold vein. In 1994 Eskay Creek went into production that lasted 14 years, finally ended in 2008. Eskay Creek had the highest grade gold on the planet and produced 3.3 million ounces of gold at a breathtaking 45 g/t Au, also 160 million ounces of silver at 2,224 g/t. Stikine Resources was acquired by Placer Dome and International Corona for $67 per share. Ron Netolitzky has had a very successful career in mining and mineral exploration with decades of experience and having been directly associated with three major mineral discoveries in Canada that have subsequently been put into production: Eskay Creek, Snip and Brewery Creek. Ron Netolitzky was inducted into the Canadian Mining Hall of Fame in 2014.
Both Aben and Norana had drilled into a gold artery at the 38 Km fault line with 331 g/t and 326 g/t respectively, if the Aben geologists will trace the high grade/visible gold to its source in the gold vein, the average gold grade will likely be much higher then Eskay Creek's 45 g/t, perhaps with even bigger tonnage. Aben Resources is a sleeping giant with potential bonanza gold reserves as well as graphite reserves as forecasted by its awesome chart technicality:
https://investorshangout.com/images/MYImages/...future.jpg

(0)

(0)
Aben Resources Ltd. (ABNAF) Stock Research Links



---