BiondVax Pharmaceuticals Ltd. (NASDAQ: BVXV) Head


Post# of 38
Posted On: 11/18/2022 5:04:18 PM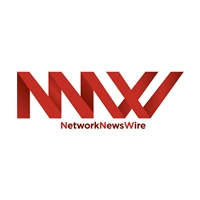 BiondVax Pharmaceuticals Ltd. (NASDAQ: BVXV) Head of Technical R&D Presents Flagship NanoAbs Platform at Recent RAFT Conference
- The presentation focused on BiondVax's yeast fermentation system to manufacture innovative alpaca-derived recombinant nanosized VHH-antibodies (NanoAbs) and highlighted the company's NanoAbs as a platform for development of therapeutics addressing diseases with large unmet medical needs and attractive commercial opportunities
- BiondVax's lead NanoAb candidate, an inhaled COVID-19 treatment, exhibits significant competitive advantages over currently available mAbs and oral COVID-19 therapies
- Development of additional NanoAbs, targeting psoriasis, asthma, psoriatic arthritis and wet macular degeneration is underway via a strategic collaboration with the Max Planck Institute for Multidisciplinary Sciences and the University Medical Center Gottingen ("UMG"), both in Germany
BiondVax Pharmaceuticals (NASDAQ: BVXV), a biotechnology company focused on developing, manufacturing, and commercializing innovative immunotherapeutic products primarily for the treatment of infectious diseases and autoimmune diseases, recently presented at Recent Advances in Fermentation Technology ("RAFT") 14, a conference of the Society for Industrial Microbiology and Biotechnology ("SIMB"), which took place in Orlando, Florida. RAFT provides a platform for academic and industrial scientists to discuss the latest developments in fermentation technology. BiondVax's Head of Technical R&D, Dr. Dalit Weinstein Fischer, presented the company's Nano-sized solution for a massive challenge: NanoAbs as a platform for COVID-19, asthma, and psoriasis therapies at the Caribe Royale Orlando on November 8, 2022 (https://nnw.fm/ZKJ1BB ).
The RAFT presentation focused on BiondVax's yeast fermentation system to manufacture innovative alpaca-derived recombinant nano-sized NanoAbs (aka VHH-antibodies and nanobodies). NanoAbs are a "bio-better" category of monoclonal antibodies ("mAbs") providing several key advantages vs. currently available mAb therapies. These advantages include speed of discovery and production (important for newly emerging infectious diseases), smaller molecule (which suggests a better safety profile with fewer side effects), lower cost of production, greater thermostability (usually translates to longer shelf life), better ability to sustain shear forces (which allows for various routes of administration such as inhalation), much higher affinity to their molecular target (which could translate to lower required dose and possibly better efficacy at a given dose), and potentially enhanced patient convenience (e,g, self-administered inhalation at home, and lower adverse effects). The company's lead NanoAb candidate for treating COVID-19 exhibits significant competitive advantages over currently available mAbs and oral COVID-19 therapies.
BiondVax is uniquely positioned to advance nano-sized antibody innovation from R&D through commercialization via top-tier pharma leadership, extensive drug development expertise, in-house GMP biologics production facility, and collaboration with Max Planck and UMG.
BiondVax is developing additional NanoAbs to address diseases with large unmet medical needs and attractive commercial opportunities, likely beginning with psoriasis and asthma. Psoriasis is an autoimmune inflammatory disorder that results in the overproduction of skin cells, leading to an itchy, red skin condition that presents with inflammation, lesions, and plaque formation.
The psoriasis treatment market was valued at $24.33 billion globally in 2021 and is projected to grow from $26.37 billion in 2022 to $47.24 billion by 2029, at a CAGR of 8.7% during the forecast period. According to the National Psoriasis Foundation ("NPF") estimations, around 125 million patients globally suffered from psoriasis in 2020, with a prevalence between 1.5% and 5% in developed countries (https://nnw.fm/57Jk6 ).
BiondVax's drug development expertise stems in part from its past experience with the development of a novel universal flu vaccine licensed from the Weizmann Institute of Science Lab of Professor Ruth Arnon, known for being the co-developer of Copaxone, Teva Pharmaceuticals' block buster multiple sclerosis drug. During development of its prior vaccine candidate, BiondVax conducted seven phase 1/2 and phase 2 clinical trials in Israel, Europe, and the USA, and a seven-country pivotal Phase 3 trial conducted from 2018 to 2020 that was completed on-time and on-budget.
BiondVax is a public company traded on Nasdaq with the ticker BVXV. 21% of its shares are held by the cyber security mogul Marius Nacht, the founder of the world leading cyber security company CheckPoint (NASDAQ: CHKP).
For more information, visit the company's website at www.BiondVax.com.
NOTE TO INVESTORS: The latest news and updates relating to BVXV are available in the company's newsroom at
https://nnw.fm/BVXV
Please see full disclaimers on the NetworkNewsWire website applicable to all content provided by NNW, wherever published or re-published:
http://NNW.fm/Disclaimer

(0)

(0)
BiondVax Pharmaceuticals Ltd. (BVXV) Stock Research Links



---