Lexaria Bioscience Corp. (NASDAQ: LEXX) Approved t


Post# of 237
Posted On: 11/17/2022 4:24:34 PM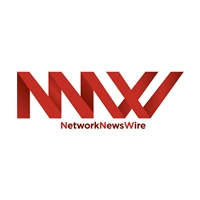 Lexaria Bioscience Corp. (NASDAQ: LEXX) Approved to Proceed with Human Study Evaluating Effectiveness of Patented DehydraTECH(TM) Technology in Boosting Oral-Tissue Absorption of Nicotine
- Lexaria Bioscience recently received Independent Review Board approval for its upcoming human clinical nicotine study, NIC-H22-1, and expects to begin dosing soon
- The company hopes to evidence that processing purified nicotine with its patented DehydraTECH(TM) drug delivery technology leads to better oral-tissue absorption and reduced negative experiences compared to leading brands currently available on the market, On! and Zyn
- Last year, Lexaria conducted an animal study evaluating oral nicotine absorption, NIC-A21-1, in which it evidenced that its DehydraTECH technology was ten to twenty times faster in delivering comparable levels of nicotine into the bloodstream than the peak of the concentration-matched controls
Lexaria Bioscience (NASDAQ: LEXX), a global innovator in drug delivery platforms, recently announced it had received Independent Review Board ("IRB") approval for its planned human clinical nicotine study, NIC-H22-1 (https://nnw.fm/O4JGo ). According to U.S. Food and Drug Administration ("FDA") regulations, the receipt of the IRB approval by Lexaria means the company has taken the necessary steps to protect the rights and welfare of humans participating as subjects in its upcoming human study (https://nnw.fm/mlGUw ).
The pharmacokinetic ("PK") randomized, double-blinded, cross-over study will comprise 36 human subjects who are current cigarette smokers. Each subject will visit the laboratory, where they will be dosed three times over a period of weeks. Only one of three nicotine pouch brands – DehydraTECH(TM)-nicotine, On! brand manufactured by Altria, or Zyn brand manufactured by Swedish Match – will be administered during each visit. Subjective and objective evaluations will then follow.
Through predetermined questionnaires, which will be used for each nicotine pouch, aiding in subjective evaluation, Lexaria will seek data related to throat burn, user experience, gastrointestinal experience, and more. Additionally, blood samples taken a total of eight times per visit will help in objective evaluations associated with the quantity of nicotine in the blood at various time points. At the same time, vital signs such as respiratory rate, heart rate, blood pressure, and temperature will also be collected.
"This is a human clinical study to be conducted in the United States. It uses a DehydraTECH-oral nicotine powder that we have developed… The nicotine powder we will be using is one we already tested in animals last year – we had exceptionally strong results," said CEO Chris Bunka in an interview with Proactive (https://nnw.fm/ynn3X ). "We believe, right now, that the Lexaria oral nicotine powder is the most advanced of its kind in the world, and we are going head-to-head with two of the top three leading brands of oral nicotine powders today: those manufactured by Swedish Match as well as by Altria. So, we are really excited for the study to commence."
Last October, Lexaria announced "outstanding results" from its NIC-A21-1 study evaluating oral nicotine absorption in animals. The company revealed that DehydraTECH needed only 2 to 4 minutes to deliver nicotine levels in blood plasma comparable to levels achieved at 45 minutes with concentration-matched controls. The results also showed that DehydraTECH-nicotine reached statistically significant peak blood plasma levels up to 10x higher overall than controls while still clearing from blood virtually as quickly as the controls. (https://nnw.fm/JTizu ).
"We are extremely pleased with the performance of our latest DehydraTECH-2.0 nicotine oral formulations in this study," said Chris Bunka at that time. "Our technology was ten to twenty times faster in delivering comparable levels of nicotine into the bloodstream than the peak of the concentration-matched controls and went on to far exceed their total delivery, which should provide much greater consumer satisfaction."
Following receipt of the IRB approval, Lexaria expects to begin human dosing soon, with CEO Chris Bunka hinting during the Proactive interview, published November 3, that dosing will "have been completed in the next month or two and results [released] shortly thereafter." The company hopes to evidence that processing purified nicotine with its patented DehydraTECH drug delivery technology leads to better oral-tissue absorption and reduced negative experiences compared to the brands currently available on the market.
Ultimately, and upon undergoing necessary evaluations, Lexaria hopes to license its technology in the oral pouch product category to offer better nicotine satiety and effectiveness, with the goal of one day rendering cigarette smoking and vaping as obsolete. This would potentially help stop the devastating consequences of cigarette smoking – the practice annually claims more than 480,000 lives in the United States (https://nnw.fm/7qtY6) and over 8 million lives globally (https://nnw.fm/gRzXg ). Smoking is also linked to such maladies as cancer (trachea, lung, and bronchus), bronchitis, and coronary heart disease.
For more information, visit the company's website at www.LexariaBioscience.com.
NOTE TO INVESTORS: The latest news and updates relating to LEXX are available in the company's newsroom at
https://nnw.fm/LEXX
Please see full disclaimers on the NetworkNewsWire website applicable to all content provided by NNW, wherever published or re-published:
http://NNW.fm/Disclaimer

(0)

(0)
Lexaria Bioscience Corp. (LEXX) Stock Research Links



---