Researchers Uncover Vital Clues on Drivers Behind


Post# of 196
Posted On: 10/13/2022 5:04:53 PM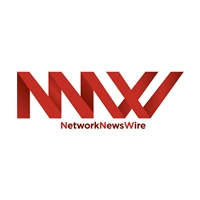 Researchers Uncover Vital Clues on Drivers Behind Growth, Size of Brain Tumors
A new study has discovered a crucial new piece of information for the treatment and prevention of brain tumors. The study was led by Mount Sinai Hospital's Lunenfeld-Tannenbaum Research Institute, in collaboration with the Mayo Clinic Center for Individualized Medicine and the Mayo Clinic Comprehensive Cancer Center. Its findings were reported in the Science journal.
Gliomas are a type of tumor that occur in the brain and spinal cord. These tumors usually start to develop in the glial cells, which help nerve cells function. The average length of survival for patients with these tumors is estimated at eight months with the five-year rate of survival for patients with glioblastoma being less than 7%.
For their research, the investigators used animal models. This led to the discovery that animals, which carried changes in their DNA dubbed rs55705857, developed brain tumors more frequently and in a shorter period of time than animal models that did not possess this germline alteration.
In addition to gliomas, the researchers noted that their findings were relevant to other illnesses and cancers.
A Mayo Clinic genetics researcher, Robert Jenkins, who is one of the lead authors of the study, stated that while researchers understood most of the biologic function of alterations in a number of genes, they knew very little concerning the biologic function of germline alterations outside of specific genes. Jenkins added that in an unknown way, these germline alterations interacted with other mutations in cells to speed up the formation of tumors.
He noted that based on the recent findings on the mechanism of action of these alterations, more studies in the future could lead to new and specific treatments that targeted this particular alteration.
This research provides knowledge that may aid physicians in determining if a patient has gliomas prior to surgery. It also offers a rare window into the biological changes that occur during the development of brain tumors known as gliomas.
A scientist at Lunenfeld-Tannenbaum Research Institute, Daniel Schramek stated that the researchers expected that the rs55705857 alterations would speed up development of low-grade gliomas, given that there are other alterations linked to the development of cancer. Schramek, who is the co-lead author of the study, noted that they were, however, surprised by the magnitude of the acceleration observed.
This research also demonstrated that with modern molecular or cell biology tools, it may be possible to understand more about the mechanism of action of gene alterations such as these.
Different companies, such as CNS Pharmaceuticals Inc. (NASDAQ: CNSP), are also engaged in their own brain cancer research, and the combined efforts of all these entities promises a better future for patients suffering from central nervous system malignancies.
NOTE TO INVESTORS: The latest news and updates relating to CNS Pharmaceuticals Inc. (NASDAQ: CNSP) are available in the company's newsroom at
https://ibn.fm/CNSP
Please see full terms of use and disclaimers on the BioMedWire website applicable to all content provided by BMW, wherever published or re-published:
http://BMW.fm/Disclaimer

(0)

(0)
CNS Pharmaceuticals Inc. (CNSP) Stock Research Links



---