New Laws on Abortion May Complicate Cancer Treatme


Post# of 196
Posted On: 10/06/2022 5:24:11 PM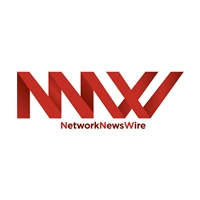 New Laws on Abortion May Complicate Cancer Treatment for Pregnant Patients
With abortion bans going into effect in different regions in the country, oncologists are trying to gauge how these new laws will impact treatment options for cancer patients who are pregnant. Cancer coincides with about one in every thousand pregnancies, with cancers such as leukemias, lymphomas, cervical cancer, melanoma and breast cancer being the most common.
While the new abortion restrictions stipulate that exceptions based on life-threatening physical conditions and medical emergencies will be permitted, cancer physicians fear misinterpretation, noting that the legal terms remain unclear. Given that most cancer treatments and medications are toxic to growing fetuses and may cause birth defects, cancer physicians are at a loss. It doesn't help that during pregnancy, supercharged hormones fuel the growth of the cancer, which puts patients at an even greater risk. For instance, patients with brain cancer are usually advised to abort if a pregnancy may delay or limit radiation, surgery or other treatments.
A research overview from Current Oncology Reports highlights that pregnant cancer patients need to be treated in a way that is similar to nonpregnant patients when possible. Physicians advise patients with breast cancer to undergo surgery early on as part of their therapy regimen, introducing chemotherapy later. Experts usually recommend avoiding most chemotherapy medications during the first trimester of pregnancy and radiation throughout the pregnancy period.
The Leukemia & Lymphoma Society chief medical officer, Dr. Gwen Nichols, states that while treatment can be delayed for most cancers, some cancers such as acute leukemia are aggressive, and given the toxic drugs usually administered, it is almost impossible to wait to complete a pregnancy.
Oncologist Dr. Miriam Atkins states that when cancer develops in individuals of child-bearing age, the primary challenge is that malignancies are usually aggressive, noting that it is unclear whether the newer cancer medications affect fetus development.
It is difficult to evaluate how physicians plan to handle such discussions and dilemmas in states with near-total bans on abortions. Micah Hester, an expert on ethics, notes that a facility's legal interpretation of the abortion laws will be the primary choice.
Physicians such as Atkins have emphasized that these new laws will not change the discussions had with patients about the best treatment approach, whether abortion is an option or the potential impact of pregnancy.
Even with all these uncertainties, one thing remains clear: termination is still a crucial and legal part of care when cancer threatens an individual's life.
As safer treatments for different oncology indications are brought onto the market by companies such as CNS Pharmaceuticals Inc. (NASDAQ: CNSP), expectant mothers could have wider room for choice outside the possibility of aborting their unborn babies so that cancer therapy can be administered.
NOTE TO INVESTORS: The latest news and updates relating to CNS Pharmaceuticals Inc. (NASDAQ: CNSP) are available in the company's newsroom at
https://ibn.fm/CNSP
Please see full terms of use and disclaimers on the BioMedWire website applicable to all content provided by BMW, wherever published or re-published:
http://BMW.fm/Disclaimer

(0)

(0)
CNS Pharmaceuticals Inc. (CNSP) Stock Research Links



---