S.E.C. Accuses Illinois of Securities Fraud March


Post# of 267
Posted On: 03/11/2013 5:38:21 PM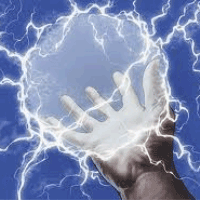 S.E.C. Accuses Illinois of Securities Fraud
March 11 2013 - For the second time in history, federal regulators accused an American state of securities fraud on Monday, ordering Illinois to stop misleading investors about the condition of its public pension system.
In announcing a settlement with the state, the Securities and Exchange Commission said Illinois had passed a law in 1994 allowing itself to put less than the required amount into its pension system each year. For the next 15 years, the state issued annual reports showing that it was on track with its lawful schedule, even as it fell further behind the real-world amount needed to pay all public retirees their benefits. In 2005, the state passed another law giving itself a holiday from even the inadequate amounts on the schedule.
From 2005 to 2009, Illinois issued $2.2 billion worth of municipal bonds , which the S.E.C. said were marketed under false pretenses. There was a growing hole in the pension system, putting increasing pressure on the state's finances every year. That raised the risk that at some point retirees and bond buyers would be competing for the same limited money. The risk grew greater every year, the S.E.C. said, but investors could not see it by looking at Illinois' disclosures.
In effect, that meant investors overpaid for bonds of a lower quality than they were made out to have, although the S.E.C. did not measure any loss. In Monday's settlement with the S.E.C., Illinois agreed to a cease-and-desist order without admitting or denying the accusations.
In reaching the settlement, the agency said, it considered "remedial acts" by the state, which hired disclosure counsel in 2009 and made extensive corrections and amplifications in its financial reports.
"Municipal investors are no less entitled to truthful risk disclosures than other investors," said George S. Canellos, acting director of the S.E.C.'s Division of Enforcement. "Time after time, Illinois failed to inform its bond investors about the risk to its financial condition posed by the structural underfunding of its pension system."
Because the states are legally sovereign, federal securities regulators have limited jurisdiction over their activities and can take action only when there has been a fraud. The first state to be accused of securities fraud by the S.E.C. was New Jersey, in 2010. The commission found that New Jersey had also deceived the municipal bond market about the risks posed by its shaky pension system.
In his budget address on Friday, Gov. Pat Quinn of Illinois, issued a clear warning that the pension system had to be fixed.
"Without pension reform, within two years, Illinois will be spending more on public pensions than on education," said Mr. Quinn, a Democrat. "As I said to you a year ago, our state cannot continue on this path."
Source NyTimes

(0)

(0)
---