Study Finds That Endometriosis Prognosis Worsens a


Post# of 131
Posted On: 09/23/2022 6:43:34 PM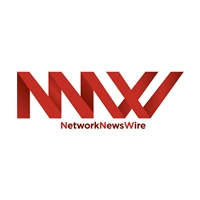 Study Finds That Endometriosis Prognosis Worsens as CNS Metastasis Occurs
Endometriosis is a disorder that causes the tissue that lines the inside of the uterus to grow outside the reproductive organ. It is associated with menstrual irregularities and pain and is estimated to affect around 10% of American women of reproductive age. The condition develops into endometrial cancer when the endometrial cells grow out of control, leading to the development of a tumor. Unfortunately, there is no cure for endometriosis, and current treatments can only do so much to ease the condition's symptoms so they don't interfere with an individual's day-to-day activities.
Prior studies have found that patients with endometrial cancer have poorer central nervous system metastasis prognoses and survival outcomes. Central nervous system metastases are tumors that affect the central nervous system.
A new report is focused on a study designed to determine the association between endometrial cancer and central nervous system metastases, because there is very little data on how the two conditions affect each other. Researchers carried out a retrospective analysis of 354 patients with endometrial cancer who didn't have central nervous system metastases and 22 patients with the same cancer who had been diagnosed with these nervous system tumors. The patients without the tumors acted as controls for the study, with the investigators using Fisher and Chi-square tests to analyze categorical variables.
The group discovered that about 27% of patients who took part in the research had high-risk histology while a majority were suffering from high-grade tumors and advanced-stage disease. Researchers also found that the group of patients with these nervous system tumors were much younger than those without the condition at the time of diagnosis. This particular group also exhibited an increased likelihood of developing high-grade tumors as well as a lower body-mass index. This is in addition to having serious cancer histology.
Additionally, the patients with the central nervous system tumors had a median survival rate of 49 months, which dropped to about nine months after receiving their diagnosis. Further, the investigators discovered that the risk of mortality in patients with endometrial cancer went up nearly five times due to these CNS tumors. Unsurprisingly, patients who sought surgical treatments for the tumors exhibited much longer median survival rates.
Patients who underwent multimodal treatments for these nervous system tumors also saw an increase in their median rate of survival, despite the presence of comorbidities.
On the other hand, patients who received whole-brain therapy for the tumors had significantly lower median rates of survival. The investigators published their findings in the "Plos One" journal.
From this study, it looks like the metastasis of endometrial cancer into the central nervous system is what worsens patients' prognoses. The CNS is such an important system that any cancer affecting it immediately becomes a potentially life-threatening situation, and efforts by companies such as CNS Pharmaceuticals Inc. (NASDAQ: CNSP) to develop treatments for cancers affecting the CNS and the brain offer hope that a time will come when cancer metastasis into the brain or related tissues doesn't dim a patient's chance of surviving the illness.
NOTE TO INVESTORS: The latest news and updates relating to CNS Pharmaceuticals Inc. (NASDAQ: CNSP) are available in the company's newsroom at
https://ibn.fm/CNSP
Please see full terms of use and disclaimers on the BioMedWire website applicable to all content provided by BMW, wherever published or re-published:
http://BMW.fm/Disclaimer

(0)

(0)
CNS Pharmaceuticals Inc. (CNSP) Stock Research Links



---