Video Sizzle Reel from Friendable Inc. (FDBL) High


Post# of 349
Posted On: 09/23/2022 6:26:22 PM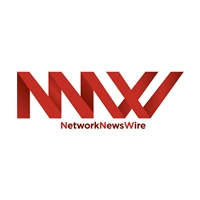 Video Sizzle Reel from Friendable Inc. (FDBL) Highlights 360-Degree Music Artist Platform Offering for Independent Artists Looking to Break Record and Manager Control

- Friendable has launched a direct search for brand ambassadors that will become the identifiable faces for the Fan Pass Live 360-degree music artist platform offering
- The Fan Pass Live 360-degree music artist platform provides the support, services, and products necessary for artists to produce, distribute, and market their music independently
- The company expects a strong year and future as it advances further into its independent music artist offering
Friendable (OTC: FDBL), focused on its 360-degree music artist platform offering, has released an all-inclusive video sizzle reel to highlight the various support services, promotions, and products specifically designed for independent music artists. Promoting its offering – Fan Pass Live, Artist Republik, and FeaturedX – the company's video sizzle reel is an additional step to help support independent music artists with production, distribution, marketing, and earning revenue for their work. The complete video sizzle reel can be found at
https://nnw.fm/VcMcJ
.
In addition to the sizzle reel release, the company has engaged in certain negotiations and launched a direct search for brand ambassadors that will become the identifiable faces for the Fan Pass Live 360-degree music artist platform offering.
"The company had previously identified artists and opportunities that fit this need for our brands and has made the decision to announce and expand our search to include artists who have expressed interest in joining us as ambassadors, as well others who may not know we are seeking these relationships," said Robert A. Rositano Jr., CEO of Friendable (https://nnw.fm/qCy6N ). "Creating a video reel that showcases our offering was the best way to share everything in our arsenal with the entire artist community."
Friendable's flagship offering, Fan Pass Live, was released in July 2020 and provided independent artists with the opportunity to present their music on a digital stage format. The company announced the acquisition of Artist Republik and FeaturedX in January 2022 – completing its 360-degree music artist platform offering. Collectively, the Company can now provide independent artists with the means necessary to produce, distribute, and market their music while keeping the revenue they deserve without the binding control of record labels or managers.
Artists can now take their music to the next level, utilizing the Company's expanded portfolio of services, including:
- Music distribution and management
- Music production assistance
- Press release and Instagram promotion
- Digital storefront activation
- Artist marketplace for collaborations
- Merchandise, logo, and promotional design support
- Virtual concert booking and ticketing mobile streaming service
- Live streaming support
- Revenue from fan tips, monthly artist contests, merchandise, and ticket sales
- Monthly artist contests
- NFT development and Metaverse performances – coming soon
The most recent contest promoted by the company, Song of the Summer by Artist Republik, received an outpouring of support from the independent artist community. Artists were allowed to submit songs in various genres for a cash prize of $1000 per genre. Although official winners have not been announced, The Nottingham Post has revealed one of the contest's winners in the pop-genre category and the overall contest – Sharon Watkins. Since the contest, Watkins has reported over 20,000 streams on Spotify (https://nnw.fm/5zS66 ).
Rositano discussed the future of the company and finished the announcement, underlining that it's been a consistent effort to balance the past with the opportunities of the future, and the Friendable team has always stayed focused and committed to providing real solutions to the artists and the community in general.
"We are coming out of an intense period of development, acquisitions, technology upgrades, and general business-related action items that we believe will truly stabilize our growth strategy and ability to hit significant valuation milestones as we head into Q4 and 2023; thank you all for your unwavering support, stay tuned," he added. Friendable's plans for the remaining year and into the future are strong, as demonstrated by Rositano's concluding statement.
For more information, visit the company's websites at www.Friendable.com or www.FanPassLive.com.
NOTE TO INVESTORS: The latest news and updates relating to FDBL are available in the company's newsroom at
https://nnw.fm/FDBL
Please see full disclaimers on the NetworkNewsWire website applicable to all content provided by NNW, wherever published or re-published:
http://NNW.fm/Disclaimer

(0)

(0)
Friendable, Inc. (FDBL) Stock Research Links



---