Maybe the question isn't solely about Nerd Hemp


Post# of 1269
Posted On: 09/23/2022 1:42:12 PM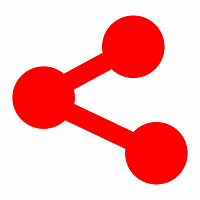 Maybe the question isn't solely about Nerd Hemp
"
Nerd Hemp has already been contracted
to install 5500 AI Retail machines across the United States in retail outlets including airports, shopping centers, universities, sporting venues, fitness centers, bars, and grocery outlets."
Maybe the question is...
who contracted Nerd Hemp?
The way I see it, there may be 4 parties.
Someone with a lot of bucks. You know blue blood money that contracts with Nerd Hemp to rollout/install 5500 AI Retail machines. I doubt Nerd Hemp is in the AI Machine tech business so they contract with an AI Machine tech company. Nerd Hemp has to fill up the machines with viable products that will sell so contracts with Todos for the $50M of products.
I'm sure the details will come out. I'd imagine there will be a filing.
Here's an example of AI Retail machine. I don't know which company they will be using, but I'm sure many have seen examples at airports.
https://www.getvicki.com/
Kiosk market size is huge. A lot of revenue generated from kiosks.
And this is just small part of Todos.

(0)

(0)
Todos Med Ltd. (TOMDF) Stock Research Links



---