Bridge Jumper, is it only you who can change the i


Post# of 17
Posted On: 06/30/2012 2:49:06 AM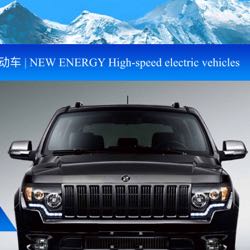 Bridge Jumper, is it only you who can change the ibox?
I just wanted to add:
Global Technologies Group Reports Status of Acquisition of MSE Inc.

Global Technologies Group, Inc. (PINKSHEETS: GTGP) reports the following regarding status of the pending acquisition of MSE Inc.:


1. We have completed the task of having our senior management advisor engage in both review and personal meetings with all key management of both MSE and Merdi during June 4-6th as well as current workers and are satisfied that we have identified areas which need further improvement and will be dealing with those issues where needed upon closing.
2. We have also received all the technical reports as well from people familiar with MSE functionality of their facility and all aspects of it including repair, upgrade and replacement of key and essential equipment to bring the facility back to optimum performing conditions for the work we are currently doing and plan to do.
3. We have received all aspects of the required due diligence covering several years of operation and are satisfied that they are in order and are waiting for final review and comments regarding any questions or verification needed from our attorneys.
4. As a result of our intentions both in bringing back the expertise and talent that was the mainstay of the facility and the statements made by our President regarding expansion of the workforce from Butte and the Montana community, we have received over fifty former employee emails and phone calls along with their resumes and experience at the facility that would be happy to come back and be an integral part of revitalizing the MSE of the future.
5. We have also received offers from former contractors and local and corporate companies that worked with MSE in the past that would like to reestablish former business relationships with the new MSE.




"The management of MSE and Merdi have been working with us both professionally and amicably regarding the expeditious way in which the required due diligence has been forwarded to us and have been a tremendous help in this upcoming transition with us. I intend and will keep all my commitments to keep MSE in Butte, to expand the entire workforce in Butte and also move all operations of both Global Technologies Group and Global Technology Holdings, our private company which is making the acquisition to Butte. At this point in time, I see no reason to believe this acquisition will not close between Global Technology Holdings, Inc. and MSE Inc.," stated James Fallacaro, President of both Global Technology Holdings, Inc. and Global Technologies Group, Inc.




(0)

(0)
---