$HMNU a tokenization of global real estate opportu


Post# of 90860
Posted On: 09/23/2022 9:37:37 AM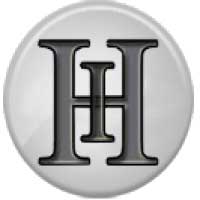 $HMNU a tokenization of global real estate opportunities around the world, beginning with its flagship offerings on the beautiful Mediterranean island of Sardinia, Italy and North American Lake Champlain, New York.
The White Paper for BCPE is underway and details how BCPE works for investors—The Company will link, attach and tokenize real estate properties and services, and each property and its related services/amenities will have a different amount of tokens attached accordingly. Customers will be able to invest, rent or buy TOKENS, which will allow them to secure ownership in real estate, but also the ability to secure rights to exclusive rates, services, amenities and perks through implementation of Web3, creating a seamless revenue stream for HMNU and its network of Real Estate properties and related amenities.
Revenue streams and royalties would be derived from a number of decentralized Web3 based transactions regarding ownership of property, rent, perks, amenities, services, and customizations without a bank or middleman leading to better control and transfer of funds, which may also involve tax advantaged opportunities for investors and token holders all the while.
https://finance.yahoo.com/news/human-unitec-i...00286.html

(0)

(0)
---