THIS GUY COULD SWING A HAMMER AND BURY A NAIL BLIN


Post# of 4003
Posted On: 09/22/2022 10:30:57 AM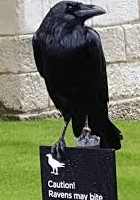 THIS GUY COULD SWING A HAMMER AND BURY A NAIL BLIND FOLDED I BET!!!!LOL.....GREAT POST....

TickerMick
07:01 AM
$UNVC

Question: What does UNVC do?
Answer: Nobody knows. The only thing that can be confirmed that they produce are social media posts.
Question: How do they make money then?
Answer: They don't, review the financials.
Question: What are the future plans.
Answer: Nobody knows.
Question: Is there a timeline or future date that shareholders will be updated on what they are invested in?
Answer: Nope. If left to guess I would say somewhere between "Almost There" and "soon."
Question: Seems sketchy with the lack of information, do you think this is a legitimate company?
Answer: Nobody knows.
Question: With all of the question marks why is there a small group of people that work so hard to defend this stock?
Answer: Nobody knows, but usually peoples actions are money motivated. "Connect the dots"
Question: Is there factual DD that can be confirmed?
Answer: If that were the case we wouldn't be trading at a penny a share. So I would say the markets answer is no to that one.

(7)

(1)
---