Correlate Infrastructure Partners Inc. (CIPI) Expa


Post# of 51
Posted On: 09/21/2022 3:42:37 PM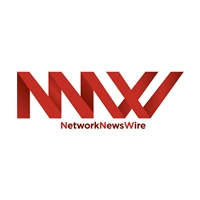 Correlate Infrastructure Partners Inc. (CIPI) Expands Renewable Energy Industry Reach by Entering Northeast Market
- Correlate recently announced its letter of intent to acquire Vermont-based Aegis Renewable Energy and plans to use its deep regulatory knowledge, project fulfillment and operations and maintenance capabilities to deliver on and expand its project backlog in the region
- Correlate is at the forefront of creating industry-leading energy solutions and financing platforms for commercial and industrial sectors
- The portfolio for energy optimization is a $290 billion market, driving deep financial savings and energy efficiency across the commercial sector
Correlate Infrastructure Partners (OTCQB: CIPI), a technology-enabled energy optimization and clean energy solutions provider for all of North America, is expanding its renewable energy market reach following its recent entry into the Northeast sector. The company announced its nonbinding letter of intent to acquire Vermont-based Aegis Renewable Energy Inc. Aegis is a member of the Amicus Solar Cooperative Network, and a leading commercial, industrial and community solar company focused on project development and engineering, procurement and construction ("EPC") services in the eastern United States.
Completing the acquisition will provide Correlate with strategic abilities to capitalize on the Northeastern renewable energy market. The company intends to use Aegis' deep regulatory knowledge, project fulfillment and operations and maintenance capabilities to deliver on and expand its project backlog in the region.
"Upon completion of this key acquisition, Correlate will add to its highly experienced team and will bring proven success to the Northeast market as a leading renewable energy project developer while creating a compelling fit for expanding Correlate's energy optimization platform," CEO and President Todd Michaels stated (https://ibn.fm/2DJKW )
The company is at the forefront of creating an industry-leading energy solution and financing platform for the commercial and industrial sectors. It sees tremendous market opportunities in reducing site-specific energy consumption and deploying clean energy generation and energy efficiency solutions at scale to further its mission of advancing clean energy solutions critical in mitigating the effects of climate change.
Correlate is accomplishing this through its two subsidiaries – Correlate, founded in 2015, and Solar Site Design, founded in 2013. The company sees opportunities to remove the friction between today's legacy finance process and the needed clean energy upgrades to drive the necessary changes for the United States to reach its carbon goals by 2050.
Commercial buildings are underperforming at every level of energy efficiency, consuming more than 35% of the generated electricity in the United States. Commercial buildings waste energy, emit too much carbon, and are costly for owners and occupants. However, retrofitting is not happening at the rate or scale necessary to meet clean energy goals.
Correlate's transparent and leading-edge model changes value delivery for facility owners and proven solution providers seeking scale. The company believes its rapid growth is due to industry demand for actionable, cashflow positive energy programs and the underlying carbon reduction mandates taking effect globally.
Correlate comprises collective experience that spans developing and financing renewable energy projects for many reputable brands and organizations nationwide, including Safeway, Frito Lay, Habitat for Humanity, and more. Completed projects include MGM Mandalay Resort in Las Vegas, the largest rooftop solar project west of the Mississippi; Albertson's Safeway Portfolio California, with systems supporting more than 40% of usage for each store; Arizona State University in Phoenix, supporting 71% of campus output; and NFL stadiums in California, New York, Washington, and Massachusetts, creating a beacon of sustainability for stadiums around the world.
The company is addressing a rapidly growing market encompassing over 5.9 million commercial buildings in the United States, according to the United States Energy Information Administration (https://ibn.fm/ghupu) Through its wholly owned subsidiaries, Correlate has access to an opportunity pipeline of over $100 million in commercial projects with more than $20 million in the awarded backlog. According to the Rocky Mountain Institute, the portfolio for energy optimization is a $290 billion market, driving deep financial savings and energy efficiency across the commercial sector (https://ibn.fm/MWLPj )
For company information, visit the company's website at www.CorrelateInfra.com, including the following:
Breaking Down Barriers To Your ESG Goals While Generating Additional Net Operating Income: www.correlateinfra.com/our-process
Platform Generates New Rent And Operating Income, Allowing You To Meet Your ESG Goals: www.correlateinfra.com/program
NOTE TO INVESTORS: The latest news and updates relating to CIPI are available in the company's newsroom at
http://nnw.fm/CIPI
Please see full disclaimers on the NetworkNewsWire website applicable to all content provided by NNW, wherever published or re-published:
http://NNW.fm/Disclaimer

(0)

(0)
Correlate Infrastructure Partners Inc. (CIPI) Stock Research Links



---