FuelPositive Corp. (TSX.V: NHHH) (OTCQB: NHHHF) La


Post# of 81
Posted On: 09/21/2022 3:39:55 PM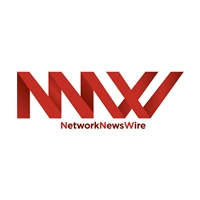 FuelPositive Corp. (TSX.V: NHHH) (OTCQB: NHHHF) Launches Pre-Sale Order Process for Green Ammonia Modules Capable of Securing Farm Fuel Supply
- Canadian clean energy and fertilizer innovator FuelPositive Corp. has launched its pre-sale application process for its long-awaited onsite, containerized green ammonia production system, capable of providing nitrogen fertilizer for a 2,000-acre farm
- The system is designed to deliver a solution to farmers' dependence on uncertain supplies of fertilizer, as well as to eliminate the carbon emissions associated with the production of fertilizer
- In Europe, a number of large ammonia producers have severely reduced their supply as gas prices continue to soar as a consequence of Russia's war on Ukraine and the industry's dependence on Russian gas
- The reduction of European ammonia supply is expected to further exacerbate fears of food insecurity throughout nations already affected by declining agricultural production in Ukraine and Russia amid the war
The pending food insecurity crisis expected to arise from Russia's war against Ukraine became more evident this summer as European fertilizer producers cut their output as a consequence of their dependence on Russian gas and Russia's curbs on gas outflow to them because of the war's economic strictures.
An ocean away, Canadian clean energy and fertilizer solutions innovator FuelPositive (TSX.V: NHHH) (OTCQB: NHHHF) announced in August that it has begun accepting pre-sale applications for its technological solution that addresses the very type of challenge being evidenced in Europe — it's an onsite, modular system for producing green, hydrogen-dense ammonia that farmers and other potential end users can adopt to locally generate and manage fertilizer and fuel without reliance on the vagaries of the fertilizer and fuel supply chain.
The containerized green ammonia production system created by FuelPositive is currently being built for a pilot project on the Manitoba crop farm of Tracy and Curtis Hiebert, who became the first pre-sales order customers in April when they committed to purchase a commercial system after testing is completed on the first demonstration system on their farm (https://nnw.fm/LbQze ).
"The FuelPositive system will give us stability. That's what we like about it. It's stabilizing the supply and stabilizing the price," Curtis Hiebert stated in an August news release about the pre-sale program (https://nnw.fm/7lEw6 ).
Under FuelPositive's pre-sale terms, interested farmers will use a dedicated email address to express interest in the system and will receive an introductory call to discuss their application, objectives and conditions on their farm, according to the news release.
FuelPositive will then create a proposal tailored to their individual requirements to help customers see what will be required of them to produce their own green ammonia with the system. The customers can then enter a pre-sales agreement and secure a position in the production line-up with a deposit.
After further planning arrangements, "a sales agreement will be considered to formalize the order," the news release states.
In Europe, ammonia fertilizer production has dropped to about 33% of previous levels, according to estimates by industry researcher CRU Group. Bloomberg reported that Norwegian producer Yara International ASA recently slashed its ammonia utilization, close on the heels of CF Industries' announcement it will stop ammonia production at its last remaining plant in the United Kingdom. Lithuania's top fertilizer company Achema AB will temporarily stop ammonia production in September, joining in cuts or cessation of output by producers in Hungary and Poland (https://nnw.fm/bJhH6 ).
"It is becoming very obvious that the European energy market is bust," Fertilizers Europe spokesperson Lukas Pasterski told Bloomberg after wholesale fertilizer prices soared to multiyear highs on commodities insecurity, began to recover, then rose again as gas prices increased.
"The system in place fails to handle the current situation," Pasterski said.
The initial base system price for FuelPositive's system will be CA$950,000, although individual farm conditions may cause the actual price to vary as clients consider adding options or potentially deducting from the base system, according to the company. Once it is produced at scale efficiency, the company also will be able to offer customers greater savings over carbon-intensive ammonia costs.
For more information on FuelPositive Corp., visit the company's website at
https://FuelPositive.com
.
NOTE TO INVESTORS: The latest news and updates relating to NHHHF are available in the company's newsroom at
https://nnw.fm/NHHHF
Please see full disclaimers on the NetworkNewsWire website applicable to all content provided by NNW, wherever published or re-published:
http://NNW.fm/Disclaimer

(0)

(0)
FuelPositive Corp (NHHHF) Stock Research Links



---