Flora Growth Corp. (NASDAQ: FLGC) 7x YOY Revenue G


Post# of 200
Posted On: 09/21/2022 3:36:31 PM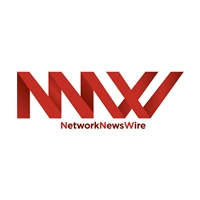 Flora Growth Corp. (NASDAQ: FLGC) 7x YOY Revenue Growth for H1 2022 Affirms Hyper Growth
- H1 2022 revenue increased to ~$15.0 million, up 604% from H1 2021 and 117% from H2 2021, driven by House of Brands
- Gross Profit increased to ~$7.0 million, up 547% compared to H1 2021 and 363% compared to H2 2021
- Company reaffirms its 2022 revenue guidance to range between $35.0 million – $45.0 million, indicating approximately 300% – 400% projected revenue growth from 2021
In August, Flora (NASDAQ: FLGC) released its financial and operating results for the six months that ended June 30, 2022 (https://nnw.fm/ES3YF ). As an internationally focused cannabis company, the organization's management acknowledged how challenging the current global cannabis environment is. However, it also lauded the team's ability to deliver on plan and the overall company's focus on its goals for the current financial year.
The release indicated that Flora posted total revenue of $14.9 million for the first half of the 2022 fiscal year ("H1 2022"), 7x year-over-year ("YOY") growth, and 2x sequential growth. This growth was attributed to Flora's House of Brands division, which include the acquisitions of Vessel and JustCBD. The performance, according to the company's Chairman and Chief Executive Officer ("CEO"), Luis Merchan, delivered on the company's promise to double its revenue compared to H2 2021.
"In the first half of 2022, Flora delivered on its promise to double revenue compared to the second half of 2021, and we expect to maintain that trajectory to deliver our full-year guidance as a result of continued growth in our House of Brands, the launch of several new brands in the United States and the commencement of sales in our Commercial Wholesale and Life Sciences business," noted Mr. Merchan (https://nnw.fm/93kLA ).
The company kicked off 2022 with the integration of both Vessel and JustCBD. It also saw the bolstering of its human resources following the appointment of former Director of Cannabis for the Florida Department of Agriculture and Consumer Services, Holly Bell, as the Vice President of Regulatory Affairs. Flora also signed a distribution agreement with Giant OTG Management to offer access to JustCBD products in airports within the United States and strengthened its European presence by opening an office in London.
All these investments, and more, have paid off significantly for the company, and its management believes that it has achieved a path to profitability. The company has reaffirmed its 2022 revenue guidance to range between $35 million and $45 million, representing growth of approximately 300% to 400% over 2021.
"With all three of our core pillars generating revenue in the second half of 2022, continued gross margin expansion and a focus on streamlining operating expenses- we believe we have a path to profitability that few global cannabis companies can achieve in this difficult environment," noted Mr. Merchan. "The execution of our key initiatives is a testament to our team's ability to deliver on plan. We will continue to execute as we focus on profitability and long-term value creation," he added (https://nnw.fm/93kLA ).
Flora H1 2022 revenue increased to ~$15.0 million, up 604% from H1 2021 and 117% from H2 2021, driven by House of Brands. Gross Profit increased to ~$7.0 million, up 547% compared to H1 2021 and 363% compared to H2 2021. The company reaffirms its 2022 revenue guidance to range between $35.0 million – $45.0 million, indicating approximately 300% – 400% projected revenue growth from 2021.
Going forward, the company is set to benefit from the addition of strategic management players in its team, such as Elshad Garayev, the new Chief Financial Officer ("CFO"), and Brandon Konigsberg, who serves on the Board of Directors as Chair of the Audit Committee and as a member of the Compensation Committee.
Flora has also entered into an agreement with Pharma Indigena Misak Manasr Sas ("Manasr"), the largest indigenous tribe in Colombia, to commercialize and sell cannabis products domestically and internationally in partnership with the Misak people. This will further accentuate the company's performance, particularly given the favorable regulatory tailwind that the company is experiencing already in Colombia. It will also play an integral role in achieving the projected revenue goals for the current financial year.
In addition, a recent Zacks SCR report (https://nnw.fm/pdIne ) lists the following key positives for the company in light of their release:
- 1H22 augers well for meeting targets
- benefiting from cost advantages
- favorable regulatory environment
For more company information, visit the company's website at www.FloraGrowth.com.
NOTE TO INVESTORS: The latest news and updates relating to FLGC are available in the company's newsroom at
https://nnw.fm/FLGC
Please see full disclaimers on the NetworkNewsWire website applicable to all content provided by NNW, wherever published or re-published:
http://NNW.fm/Disclaimer

(0)

(0)
Flora Growth Corp. (FLGC) Stock Research Links



---