As Congress Looks to Change How Streaming Services


Post# of 350
Posted On: 09/15/2022 5:15:40 PM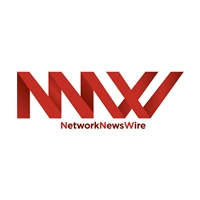 As Congress Looks to Change How Streaming Services Pay Musicians, Friendable Inc. (FDBL) Offers Viable Solution with 360-Degree Platform Supporting Music Artist Production, Distribution, and Marketing
- House Concurrent Resolution 102, co-sponsored by Congresswoman Rashida Tlaib and Congressman Jamaal Bowman, seeks to change how streaming services pay royalties to artists
- Friendable's 360-degree Fan Pass Live artist platform supports production, distribution, and marketing, with all earned revenue going to the artist
- Fan Pass Live is a large aggregator of artist data, with enterprise-level services on track to become the largest data and content funnel in the industry today
There is a lack of transparency in music streaming services like Spotify, Amazon Music, Apple Music, and YouTube, creating an environment dominated by private deals with powerful corporations, predatory pricing, and other practices that would otherwise be illegal in the traditional music industry landscape. Even the largest streaming service in the world, Spotify, paid rights holders at a rate of $0.0030, a rate that would require 800,000 monthly streams for an artist to make the equivalent of a full-time worker at $15 per hour. According to the UN's World Intellectual Property Organization, these rates are declining yearly.
Congresswoman Rashida Tlaib of Michigan's 13th District has co-sponsored House Concurrent Resolution 102 with Congressman Jamaal Bowman of New York's 16th District, which proposes a new resolution recognizing the need to establish new royalty programs that directly compensate musicians through fair royalty payment every time their music is listened to on streaming services (https://nnw.fm/8WqUs ).
"Artists are making well below a penny per stream, and too many are not able to make ends meet. Detroit is one of the centers of the music world, the birthplace of Motown and techno, and so much more, and we are home to thousands of musicians and artists who deserve fair compensation for their labor," the congresswoman commented. "This resolution is about sending the message that Congress isn't going to tolerate artists being taken advantage of anymore."
Friendable (OTC: FDBL), a mobile technology company focused on their Fan Pass Live artist platform, recognizes the importance of providing musicians resources that help them further their careers instead of hindering them. In January 2022, the company completed the acquisition of Artist Republik and FeaturedX, creating the ultimate 360-degree music artist platform that supports production, distribution, and marketing – with revenues directed back to the music artist.
Created by musicians for musicians, Fan Pass Live offers the support that artists need and are not generally afforded in this competitive industry dominated by big-name labels. The 360-degree music artist platform provides the support and tools that musicians need and includes:
- Music distribution and management
- Music production assistance
- Press release and Instagram promotion
- Digital storefront activation
- Artist marketplace for collaboration
- Merchandise, logo, and promotional design support
- Virtual concert booking and ticketing mobile streaming service
- Live streaming support
- Revenue from fan tips, monthly artist contests, merchandise, and ticket sales
- Access to fan data and performance analytics
- Monthly artist contests
- NFT development and Metaverse performances – coming soon
Fan Pass Live, including Artist Republik and FeaturedX, provides music artists with a one-stop shop for artists to grow their audience, interact with fans, promote their music, showcase their work, sell merchandise, and generate revenue. The company has created a large artist data aggregation platform, with enterprise-level services on track to become the largest data and content funnel in the industry today.
With artists feeling a lack of support and being controlled by the industry labels, Fan Pass Live's 360-degree music artist platform offers a solution to the problem in the industry today, giving artists back control of their music while they get paid for it. The platform aligns with the efforts of Congresswoman Tlaib and Congressman Bowman, who are looking to shift the music industry and how artists get paid for their hard work.
For more information, visit the company's websites at www.Friendable.com or www.FanPassLive.com.
NOTE TO INVESTORS: The latest news and updates relating to FDBL are available in the company's newsroom at
https://nnw.fm/FDBL
Please see full disclaimers on the NetworkNewsWire website applicable to all content provided by NNW, wherever published or re-published:
http://NNW.fm/Disclaimer

(0)

(0)
Friendable, Inc. (FDBL) Stock Research Links



---