BCCI Baristas Receives NASDAQ Capital Market Sym


Post# of 9
Posted On: 03/11/2013 2:33:37 AM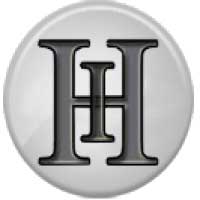 BCCI Baristas Receives NASDAQ Capital Market Symbol "BAPI"
PRNewswire
Published: 06 March 2013 08:01 AM
SEATTLE, March 6, 2013 /PRNewswire/ -- Baristas Coffee Company, Inc. (OTCPK:BCCI), a fast growing U.S. based beverage and branded products company, has today announced that it has completed all requirements and that its application to receive a symbol to be traded on the NASDAQ Capital Market has been approved. The symbol issued to Baristas Coffee Company is .
Baristas will continue to trade under the symbol OTCPK:BCCI throughout the application process and comment periods until such time as it completes its up listing and begins to trade on the NASDAQ Capital Markets at which time it will trade under the newly reserved symbol NASDAQ:BAPI.
The companies that are listed on NASDAQ Capital Market need to satisfy all the required qualifications for NASDAQ securities in Rule 4300. The companies also need to adhere to the corporate governance standards set by NASDAQ.
The NASDAQ Capital Market provides companies the required capital in order to grow their business. The NASDAQ Capital Market also provides a listing venue that promises to accommodate the different stages of corporate lives of the companies.
Barry Henthorn CEO commented; "This is an important step in the process of BCCI moving from the OTC to the NASDAQ Capital Market. We have worked diligently in conjunction with our advisors in order to be in a position to take this step and will continue to do so throughout the application, comments and approval process. We are committed to providing our investors transparency and oversight as we continue to develop and expand our business. We are confident that we will be able to meet all of the listing requirements to begin trading in a reasonable timeframe."
About Baristas Coffee Company (BCCI): Headquartered in the Seattle, Washington area, Baristas Coffee Company, Inc. was formed to create a national brand of drive-thru espresso stands. BCCI is accomplishing this by acquiring established businesses that fit its model, opening new locations, and by franchising. Baristas has separated itself from the competition with its "theme" of joining attractive female baristas in entertaining costumes preparing the finest beverages available on the market. Baristas can currently be found in six greater Seattle area locations as well as in Texas, Florida, Arizona, and Montana. Your state, Coming Soon!
For more information on this fascinating concept please visit us at www.baristas.tv
Contact:
Barry Henthorn
barry@baristas.tv
Baristas Coffee Company, Inc.

(0)

(0)
---