Friendable Inc. (FDBL) Leverages Growing Music Str


Post# of 350
Posted On: 09/12/2022 4:18:21 PM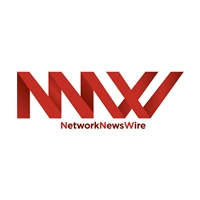 Friendable Inc. (FDBL) Leverages Growing Music Streaming Market to Give Independent Artists More Control Over IP, Revenue, Through Proprietary Platform
- Goldman Sachs's yearly report on the global music industry expects music streaming revenues to reach $89.3 billion in 2030, with paid streaming contributing $55.6 billion and ad-funded streaming contributing $33.7 billion of the total
- Friendable's 360-degree artist platform offers independent music artists the tools they need to produce, distribute, and market their music while generating (and keeping) revenue
- On average, artists lose 90% of streaming revenue to record labels, 10% to booking agents, and 15-20% of overall income to managers while feeling unsupported and controlled by these labels
The highly coveted yearly music industry update released by Goldman Sachs strives to answer the billion-dollar question – how much will the music industry be worth in 2030? The update suggests that global music streaming revenues will reach $89.3 billion in 2030, with paid streaming contributing $55.6 billion and ad-funded streaming contributing $33.7 billion. Goldman Sachs analyst Lisa Yang and a team of colleagues penned the company's report citing that the reduced increase in its projection numbers is driven by higher paid streaming annual revenue per user and ad-funded streaming assumptions. The decrease also includes the decline in physical sales (https://nnw.fm/9lk0r ).
On average, artists lose 90% of streaming revenue to record labels, 10% to booking agents, and 15-20% of overall income to managers. The fees are not the only problem; most artists feel a lack of support and a lack of control, in addition to their financially burdensome strict financial contracts. In the changing landscape of the music industry, labels must be willing to adapt, and Friendable's (OTC: FDBL) 360-degree streaming artist platform offers the solution for them to do that.
Friendable is a mobile technology and marketing company focused on developing its Fan Pass Live artist platform and related-branded products. The 360-degree streaming artist platform is comprised of Fan Pass Live, Artist Republik, and FeaturedX – providing artists with everything they need to produce, distribute, and market their music without the contractual obligations placed on them by record labels. It provides opportunities for independent artists looking to find their footing in the industry and leverage the increase in the streaming industry.
For artists, growth and other vital resources are locked behind walls of contracts and middlemen. There is no easy way to advance their careers without a solution that gives artists access to resources and elevates their careers. Partnering with the Fan Pass Live artist platform can give labels the tools they need to help advance artist careers.
Artists have multiple advantages working with Fan Pass Live, Artist Republik, and FeaturedX platforms, including:
- Music distribution and management
- Music production assistance
- Press release and Instagram promotion
- Digital storefront activation
- Artist marketplace for collaborations
- Merchandise, logo, and promotional design support
- Virtual concert booking and ticketing mobile streaming service
- Live streaming support
- Revenue from fan tips, monthly artist contests, merchandise, and ticket sales
- Access to fan data and performance analytics
- Artist contests
- NFT Development and Metaverse performances – coming soon
In the future, Friendable will add NFT development and Metaverse performances to the artist offering. With NFTs changing the way we understand digital ownership and commerce, the company will use non-fungible tokens as a means for creators to generate additional revenue through the sales and distribution of their music. These NFTs will provide artists with an additional offering that can be traded or sold to fans, collectors, and music enthusiasts.
Through Friendable's Fan Pass Live artist platform, independent artists are gaining a distinctive advantage and entry into the streaming industry, not controlled by contracts or labels. The platform is built by artists, for artists. As a one-stop shop, Fan Pass Live and its branded assets provide a singular platform for artists to grow their audience, interact with fans, promote music, showcase work, sell merchandise, and generate revenue.
For more information, visit the company's websites at www.Friendable.com or www.FanPassLive.com.
NOTE TO INVESTORS: The latest news and updates relating to FDBL are available in the company's newsroom at
https://nnw.fm/FDBL
Please see full disclaimers on the NetworkNewsWire website applicable to all content provided by NNW, wherever published or re-published:
http://NNW.fm/Disclaimer

(0)

(0)
Friendable, Inc. (FDBL) Stock Research Links



---