Friendable Inc. (FDBL) Offers a Solution to Artist


Post# of 350
Posted On: 08/18/2022 5:00:56 PM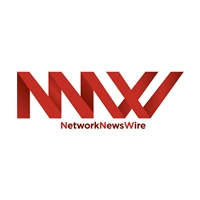 Friendable Inc. (FDBL) Offers a Solution to Artists Feeling Controlled and Undersupported in Today's Music Industry
- Musicians feel financially burdened by labels and streaming platforms within the industry's traditional structure
- Friendable's 360-degree artist platform provides the solution to help artists produce, distribute, and market their music while retaining maximum revenue
- Since the acquisition of Artist Republik and FeaturedX, Fan Pass Live has become the only platform offering artists a full-service option – production, distribution, and marketing with support and assistance from professionals who understand the industry
Friendable (OTC: FDBL), a mobile technology company focused on its proprietary Fan Pass Live artist platform, has identified and is addressing a notable problem within the music industry for artists and record labels. With the rapid evolution of technology within the industry, music streaming platforms have become a popular distribution method, but it is not without concern, especially when looking at the revenue collected by artists for their music. In 2021, The Guardian spoke with artists, songwriters, and industry insiders about this problem, highlighting the fees collected by platforms like Spotify and Apple Music versus what the artists collect (https://nnw.fm/BWTH0 ).
On average, most musicians lose 90% of their streaming revenue to record labels, 10% to booking agents, and up to 20% of their overall income to managers. Additionally, many artists who sign with labels feel a lack of support, feel controlled, and financially burdened by strict contracts. As technology changes, it is up to artists and labels to adapt instead of keeping the outdated practices in place in an ever-changing landscape.
Friendable's solution to these industry problems is the Fan Pass Live and Artist Republik 360 artist platform, which provides next-level support for artists. The platform could solve the outdated practices the music labels provide their musicians and enhance artists' support for production, distribution, and marketing.
The 360 artist platform helps independent artists produce, distribute and market their own music, via a wide range of services that include:
- Music Distribution and Management
- Music Production Assistance
- Press Release and Instagram Promotion
- Digital Storefront Activation
- Artist Marketplace for Collaborations
- Merch, Logo, and Promotional Design Support
- Virtual Concert Booking and Ticketing Mobile Streaming Service
L- ive Streaming Support
- Revenue from Fan Tips, Monthly Artist Contests, Merch, and Ticket Sales
- Access to Fan Data and Performance Analytics
- Monthly Artist Contests
- NFT Development and Metaverse Performances – Coming Soon
Artists get a unique experience when using Fan Pass Live, interacting with fans in ways other platforms do not offer – backstage and one-on-one experiences directly from the mobile device. Fans get a unique look inside the artist's life, giving them a front-row seat before, after, and during the show.
With Fan Pass Live, artists collect more of the revenue they earn through fan tips, monthly artist contests, merchandise sales, and ticket sales. These earnings go back to the artist instead of in the hands of a middleman or record label, changing the industry's dynamic – in favor of the artist over the managing entity. Artists are also getting the support they need from staff versed in the music industry, giving them feedback and guidance on both professional and personal levels.
Friendable's flagship offering, Fan Pass Live, was released in July 2020. In January 2022, the company completed its acquisition of Artist Republik and FeaturedX, creating the 360-degree platform for artists to receive the support and resources necessary to pursue independent music careers. Since the acquisition, the platform has seen an increase in site metrics, including 4.5k average unique monthly visitors, four-minute average session duration, 17% monthly conversion rate average, and 1k monthly social referral average.
For more information, visit the company's websites at www.Friendable.com or www.FanPassLive.com.
NOTE TO INVESTORS: The latest news and updates relating to FDBL are available in the company's newsroom at
https://nnw.fm/FDBL
Please see full disclaimers on the NetworkNewsWire website applicable to all content provided by NNW, wherever published or re-published:
http://NNW.fm/Disclaimer

(0)

(0)
Friendable, Inc. (FDBLD) Stock Research Links



---