Westinghouse, EDF to Study How Accident-Tolerant N


Post# of 380
Posted On: 08/11/2022 4:58:42 PM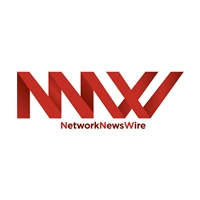 Westinghouse, EDF to Study How Accident-Tolerant Nuclear Fuel Can Best Be Utilized
Although nuclear energy is often seen as a dangerous energy source, especially in the wake of the Fukushima and Chernobyl nuclear disasters, the chances of a nuclear reactor accident happening are astronomically low. In the decades since more than two dozen countries have begun using nuclear energy, these have been the only two major incidents, underlying the low risk levels associated with nuclear reactors.
The enhanced safety is partly due to advancements in technology that have made it possible to design components that minimize accident risk while maximizing response times. Accident-tolerant fuel, which refers to new fuel pellet and cladding designs that make light-water reactor fuels more tolerant to severe accident conditions, is one such novel technology. By using new materials to enhance fission production retention and reduce hydrogen buildup, and that are more structurally resistant to corrosion, radiation and higher temperatures, accident-tolerant fuels can significantly increase the performance and severe accident response times of nuclear fuels.
EDF and Westinghouse Electric Company have partnered together to run a study on how to best leverage Westinghouse's EnCore accident-tolerant fuel (ATF). Westinghouse Electric Company will conduct tests on the EnCore accident-tolerant fuel at an EDF reactor in preparation for possible deployment across the entire EDF nuclear fleet after the end of the decade.
The first phase of the program will involve adding chromium-coated zirconium cladding to enhance corrosion resistance and oxidation, as well as including higher-density panels to improve fuel economy. The EnCore Fuel program's second phase will be designed to ramp up safety and increase economic benefits by introducing high-density uranium silicide pellets and silicon carbide composite cladding.
According to Westinghouse, it will begin deliveries of the EnCore assemblies alongside lead test rods (LTR) to France's EDF by next year. The EnCore assemblies will be developed at the company's Västerås, Sweden-based fuel fabrication plant.
Additionally, Westinghouse will run a post-radiation exam to ensure that the amplified accident tolerance features provided by EDF's reactors function under operating conditions. This will be the largest research and development plan that Westinghouse has conducted on enhanced fuel in Europe to date, the manufacturing company said.
Tarik Choho, president of Nuclear Fuel at Westinghouse, stated that the manufacturing company is a pioneer in the accident-tolerant fuel initiative and noted that the company had successfully delivered programs to American and European customers in 2019 and 2020.
He said that Westinghouse is "delighted" to partner with EDF, which currently runs 56 pressurized water reactors in France, on the upcoming ATF project. This test program offers the possibility of wider uranium energy adoption, thereby boosting the market served by extraction firms such as Energy Fuels Inc. (NYSE American: UUUU) (TSX: EFR).
NOTE TO INVESTORS: The latest news and updates relating to Energy Fuels Inc. (NYSE American: UUUU) (TSX: EFR) are available in the company's newsroom at
http://ibn.fm/UUUU
Please see full terms of use and disclaimers on the MiningNewsWire website applicable to all content provided by MNW, wherever published or re-published:
https://www.MiningNewsWire.com/Disclaimer

(0)

(0)
Energy Fuels Inc (UUUU) Stock Research Links



---