Mining Executive Believes Uranium Will Help Tackle


Post# of 380
Posted On: 08/05/2022 5:42:17 PM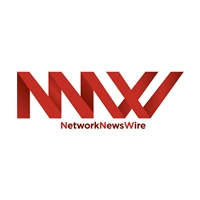 Mining Executive Believes Uranium Will Help Tackle Energy Crisis
The world is in the midst of an energy crisis. Energy prices have soared in the past few months, putting immense stress on household budgets, industries and entire economies. Russia's unprovoked invasion of Ukraine has also had a major impact on the global energy space, pushing oil and gas prices to historically high levels and forcing many countries to go back to coal for energy production.
With no end in sight for the energy crisis, one mining executive believes that nuclear energy will play a major role in finding a solution to the crisis. The world will not be able to supply its growing energy needs without leveraging nuclear energy, said Madison Metals executive and CEO Duane Parnham during a recent interview.
Even though the use of renewable energy sources such as solar energy is on the rise, Parnham said that it simply won't be enough to bridge the growing gaps in the grid. Parnham noted that although the global push for green energy has been commendable, it has fragmented the energy market.
In the United States, for instance, he noted that government policies have disjointed the domestic energy market and created systemic supply problems. With automakers poised to build hundreds of thousands of electric vehicles over the next decade, Parnham asked how the world will meet the growing demand for energy. Without uranium, he said, we would not be able to meet future demand for electricity. As such, nuclear energy has to be considered in global fundamental outlooks.
The fact that traditional sources of energy have become significantly more expensive underscores the need for nuclear energy even more. Russia, which is a major global energy supplier, cut its gas and oil exports to Europe in retaliation for Western sanctions against the Kremlin. This significantly reduced the supply of energy in the European Union and created immense pressure as Europe relies a great deal on Russian oil and natural gas.
Nuclear power could help the EU and the world at large to reduce its reliance on Russian energy and mitigate the global energy crisis. In fact, several EU countries are already turning to nuclear energy in an attempt to shore up their domestic energy supplies. For example, Germany recently announced that it is looking into resuming operations at its three nuclear power plants through 2022. Hungary, Romania, the Czech Republic and Slovakia are also planning on expanding their nuclear energy programs.
Parnham concluded that we would still have to deal with a massive supply deficit due to a decade of low uranium prices but noted that the process would continue to trend upward due to shifting political winds. This is especially possible given the fact that extractors such as Energy Fuels Inc. (NYSE American: UUUU) (TSX: EFR) have the capacity to ramp up their operations as the long term outlook of nuclear energy assures the sector of sufficient demand.
NOTE TO INVESTORS: The latest news and updates relating to Energy Fuels Inc. (NYSE American: UUUU) (TSX: EFR) are available in the company's newsroom at
http://ibn.fm/UUUU
Please see full terms of use and disclaimers on the MiningNewsWire website applicable to all content provided by MNW, wherever published or re-published:
https://www.MiningNewsWire.com/Disclaimer

(0)

(0)
Energy Fuels Inc (UUUU) Stock Research Links



---