$CURR CURE Pharmaceutical Announces Teleconference


Post# of 139268
Posted On: 08/02/2022 8:26:15 AM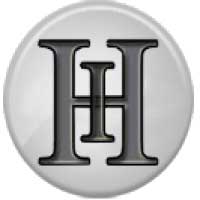 $CURR CURE Pharmaceutical Announces Teleconference With Investors
Updates on Recent Transaction and Business will be Provided

OXNARD, Calif., Aug. 01, 2022 (GLOBE NEWSWIRE) -- CURE Pharmaceutical Holding Corp. (OTC: CURR) ("CURE"), a proprietary platform technology company, today announced that the Company will be hosting a teleconference with management on Wednesday, August 3, 2022, at 5:00 pm Eastern Time to discuss the recent $20 million non-dilutive sale of a small portion of its product and intellectual property portfolio and to provide a business update.
As a business update we would like to note the following with respect the public entity currently trading under the CURR symbol which will be expanded upon during the teleconference:

The Company retained its exclusive rights to all Nutraceutical Nutri-Strip branded products and will continue to develop future products using the technology, including innovative IP in the beauty and pet categories.
The Company owns the rights to a robust family of patents in many areas including, CBD, Cannabis, psychedelics, extraction, topicals and other Phyto Nutrient actives and is actively pursuing international transactions to monetize the IP with interested parties. There can be no assurances that we can consummate a transaction under terms acceptable to the company, but we will continue to work with these and other interested parties.
The Company will continue to invest in the clinical development of other molecule delivery technologies and is engaged in exploratory discussions with other third parties. with interest in partnering these assets and while there is definite interest there is no guarantee that those discussions will lead to a partnership.

The Company's wholly-owned subsidiary The Sera Labs, Inc., a developer and marketer of wellness and beauty products, with its portfolio of brands and product lines including CBD based and non-CBD based now has the working capital to relaunch and build the Seratopical Revolution line. The Company recently shipped to over 1,200 Walmart (WMT) stores as well as to CVS and Bed, Bath and Beyond (BBBY) and looks to aggressively grow Seratopical Revolution into a global brand.
As will be further discussed on the teleconference, the Company intends to execute on its strategy of being a broad platform technology company, creating new innovative technology and intellectual property with the intention of monetizing the pipeline and building the The Sera Labs brands that build shareholder value in the future including through further non-dilutive funding transactions.

The Company is accepting questions from shareholders that will be answered on the call. If you are interested in submitted questions, please email them to investor@curepharmaceutical.com by 11:00am Eastern Time. We look forward to sharing more detail at this exciting time on the teleconference.

(0)

(0)
---