Energy Fuels Inc. (NYSE American: UUUU) (TSX: EFR)


Post# of 375
Posted On: 08/01/2022 5:25:11 PM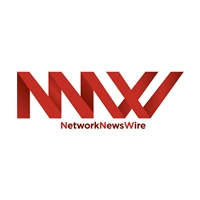 Energy Fuels Inc. (NYSE American: UUUU) (TSX: EFR) 'Meets Definition of Domestic Clean-Energy Infrastructure,' Op-Ed Concludes

- Denver Post op-ed piece reports no evidence that tailings cells are leaking or contaminating groundwater
- U.S. goal to cut emissions in half calls for greater support, investment in domestic manufacturing of clean-energy technologies
- Communicating correct facts can help others recognize that White Mesa Mill is not a threatening or dangerous neighbor
After concerns surfaced about the impact a Utah uranium mill might have on the surrounding water sources, an op-ed piece in the Denver Post reported that there is "no evidence that implies the tailings cells are leaking or contaminating groundwater" (https://nnw.fm/Dzk05 ). That assessment aligns with what Energy Fuels (NYSE American: UUUU) (TSX: EFR) has said all along; safety and environmental protection are top priorities for the company, which is a leading U.S. producer of uranium and vanadium, and an emerging producer of rare earth element ("REE") products.
"The Denver Post article 'Colorado, Utah Tribe Worries Last Uranium Mill Is Contaminating Water' highlights a disconnect for our country," writes Corby G. Anderson, a metallurgical and materials engineer focused on mining, in the recent op-ed piece. "Americans are nearly united in wanting to build a clean-energy future, but some people oppose the production of the raw materials needed for those technologies. Fortunately, modern facilities in the U.S. lead the world in the protection of human health and the environment. State and federal agencies are stringent and science-based in regulating these facilities."
Anderson went on to note that the Biden administration's goal of cutting emissions in half by 2030 from 2005 levels calls for greater support and investment in the domestic manufacturing of clean-energy technologies.
"Demand is soaring for technologies like electric vehicles, solar panels, wind turbines and batteries, so the country should support responsible production of the critical minerals needed for these products," he wrote. "The U.S. has been absent from global supply chains for many critical materials and minerals for decades. In fact, the vast majority of the advanced rare earth materials necessary to produce clean technologies come from China, controlling approximately 90% of the global market. This leaves the U.S. vulnerable and dependent upon a country that does not share America's values on national security, environmental protection, or human rights."
In his piece, Anderson acknowledges that the history of mining in America is complicated but that the industry is essential, with the process of modern mining and milling being done far more responsibly than it was in the past. Anderson also noted that concerns, especially by Native Americans, are understandable, but that "correct facts must be communicated with residents, so they understand the Mill is not a threatening or dangerous neighbor.
"On the contrary," he continued. "Energy Fuels should be applauded for its commitment to the hiring of Native Americans, innovation, commitment to environmental protection, and exceptional record of regulatory compliance that includes only one violation in the past eight years for a paperwork issue. . . . I have reviewed the company's well monitoring exceedances, and I see no evidence that implies the tailings cells are leaking or contaminating groundwater. If this were true, we would see many other constituents rising simultaneously — they aren't. Because the region is arid and in the middle of a drought, constituents in shallow groundwater can naturally fluctuate significantly.
"The Mill meets the definition of domestic clean-energy infrastructure," Anderson concludes. "It responsibly produces uranium, vanadium and rare earth materials more advanced than any other company in the U.S., containing elements needed for EV's, wind energy and carbon-free energy. . . . Let the state of Utah and federal regulators do their jobs. With a comprehensive environmental program overseen by meticulous state and federal regulators, including more than 80 air and groundwater monitoring locations, I see no indication or evidence that the Mill is adversely impacting groundwater or drinking water. There is zero evidence of excess radon or other air emissions."
Energy Fuels is a leading U.S.-based uranium mining company, supplying U3O8 to major nuclear utilities. Energy Fuels also produces vanadium from certain of its projects, as market conditions warrant, and is ramping up commercial-scale production of REE carbonate. Energy Fuels holds three of America's key uranium production centers: the White Mesa Mill in Utah, the Nichols Ranch in-situ recovery ("ISR") Project in Wyoming, and the Alta Mesa ISR Project in Texas.
For more information, visit the company's website at www.EnergyFuels.com.
NOTE TO INVESTORS: The latest news and updates relating to UUUU are available in the company's newsroom at
http://nnw.fm/UUUU
Please see full disclaimers on the NetworkNewsWire website applicable to all content provided by NNW, wherever published or re-published:
http://NNW.fm/Disclaimer

(0)

(0)
Energy Fuels Inc (UUUU) Stock Research Links



---