SFLMaven Annual Revenue - Weeks 1-30 Previous T


Post# of 4251
Posted On: 07/29/2022 5:03:46 PM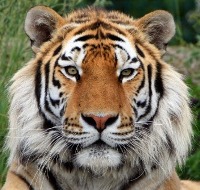 SFLMaven Annual Revenue - Weeks 1-30

Previous Total Weeks 1-29: $6.493M

Revenue Week 30: $0.296M

2022 Total Weeks 1-30: $6.789M

Note 1: Above totals derived by adding weekly sales from eBay - or greater figure given by official company updates via Twitter - to the figure given by CEO in 16th Update Video for January 1 > June 8.

Note 2: The majority of the revenue comes in each Thursday when the weekly auction ends.

Note 3: Estate items sold on eBay for 19+ years - est June 2003 - revenue is limited only by the inventory available each week. This has been clearly demonstrated several times when desirable items were bought ahead of the auction eg "Buy It Now" sales August 1-4, 2021 were $51,696 and March 4-9, 2022 were $61,056 including a $35,000 item.

Note 4: 2021 Total Revenue: $10.001M.

Note 5: Current estimate for 2022 revenue: $12M - up another 20% [source: 16th Video].

Note 6: Q3 revenue already $1.041M from just 4 x weeks.




(1)

(0)
SFLMaven, Inc. (SFLM) Stock Research Links



---
"Per Ardua Ad Astra" - "Through Adversity To The Stars"

A very apposite motto for those who trade successfully in the OTC market..

All posts are my opinion - trade at your own risk.