Cepton, Inc. (NASDAQ: CPTN) Set to Capitalize on L


Post# of 43
Posted On: 07/27/2022 3:50:35 PM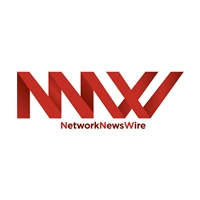 Cepton, Inc. (NASDAQ: CPTN) Set to Capitalize on Lidar Sector's Exponential Growth Trends
- Originally designed to map out the meteorology of early weather, lidar sensor technology has powered/enabled a wide range of innovative applications
- The rapid development and adoption of lidar technology is expected to drive the sector to grow to a value of EUR 50 billion per annum
- Cepton, Inc. has been a key beneficiary of sectoral growth, having earlier been awarded the largest ADAS lidar contract by an automotive OEM in history
- The company has also pioneered the usage of lidar technology in alternative applications worldwide, recently collaborating with Fibre Based Integrations to revamp Cape Town's traffic infrastructure using their proprietary technology
In the early hours of April 9, 2022, a SpaceX Dragon capsule carrying four astronauts docked with the International Space Station ("ISS"), ending an orbital mission, which began the previous morning when the capsule was hurtled into space atop a Falcon 9 rocket. Notably and upon final approach to the ISS, the Dragon capsule deployed its lidar-based technology to complete the docking process – a technology which thus far has been primarily associated with the advent of the autonomous vehicle sector. Cepton (NASDAQ: CPTN), a Silicon Valley innovator and pioneer within high-performance MMT(R) lidar solutions, has rapidly emerged as a leader in its field – deploying its unique capabilities across a host of different environments, ranging from traffic systems in Cape Town to smart railways in Europe and security systems in the U.S.
Originally developed by NASA to measure objects in space (https://nnw.fm/SAxRs ), lidar technology, an acronym short for "light detection and ranging", is a sensor technology that sends out laser pulses, then measures the time it takes for them to bounce off an object and return. That data is then used to calculate how far away things are and to create a three-dimensional map of the objects in an area.
Lidar's ability to map surroundings as well as measure object velocity has led to its rapid adoption as an essential sensor in partially or fully autonomous vehicles; in effect, the laser beams that are reflected back from lidar sensors are used to create a 3D rendering of the environment around a vehicle, including identifying pedestrians, other vehicles, and infrastructure, thereby supporting vehicle autonomy. In addition, lidar doesn't rely on ambient light, which means it's able to provide imaging in weather conditions that a camera cannot.
As of January 2022, a survey carried out by Bloomberg revealed that 17 automakers globally had announced a total of 21 lidar-equipped passenger car model launches, either in production or coming soon (https://nnw.fm/Gmgy5 ). Remarkably, and with over 90 percent of automobiles expected to have some sort of advanced driver assistance systems ("ADAS") by 2030, one industry source recently forecasted the lidar sector to quadruple between 2025 and 2030, reaching an ultimate global market size of fifty billion euros (per annum).
Historically, investments into lidar technologies have been focused on the pursuit of full autonomy (Level 4 or 5 where no human drivers are needed) for ride-hailing, trucking, and logistics purposes; however, the technological obstacles in realizing L4/L5 capabilities have driven most major automotive OEMs to deprioritize plans to pursue the manufacture of fully autonomous vehicles. Rather, OEMs have chosen to address L2 and L3 autonomy, with the goal of selling the proposition of comfort, free time, and safety to a larger customer base (https://nnw.fm/Ply4X ).
This trend has led the lidar technology sector to pivot towards consumer cars, with Cepton being awarded the largest known ADAS lidar series production supply deal in the industry to date to support General Motors' new Ultra Cruise hands-free automatic driver assist technology (https://nnw.fm/n6ooC ). Cepton will supply General Motors and other automotive clients with its specialized range of small, high-performance lidar sensors that can be embedded inside or in various locations around the vehicle, including behind the windshield (the GM Ultra Cruise placement), inside mirrors, front grille, front and rear bumper, tailgate, headlamp, or on the rooftop, allowing automakers a solution for maintaining vehicle aesthetics while maximizing safety and reliability. Compact lidar sensors can provide 360 degrees of coverage for advanced driver assist systems ("ADAS") or autonomous driving systems.
However, Cepton's product range extends far beyond automobiles. In early March 2022, Cepton revealed that it was partnering with Fibre Based Integrations, an established fiber optics systems house, to develop a lidar-based vehicle detection system, aimed at assisting the creation of smart transportation infrastructure within South Africa's Cape Town. The use of Cepton's innovative lidar technology will allow the system to provide authorities with analytics designed to improve traffic flow and safety for motorists and pedestrians, alike.
The development of lidar technologies and its broad array of applications bode positively for the sector's growth prospects going forward. As a pioneer in its field and having been awarded the largest lidar-focused OEM automotive contract in history, Cepton is exceptionally well positioned to capitalize on the industry's ongoing momentum.
For more information, visit the company's website at www.Cepton.com.
NOTE TO INVESTORS: The latest news and updates relating to CPTN are available in the company's newsroom at
https://nnw.fm/CPTN
Please see full disclaimers on the NetworkNewsWire website applicable to all content provided by NNW, wherever published or re-published:
http://NNW.fm/Disclaimer

(0)

(0)
Cepton Inc. (CPTN) Stock Research Links



---