Study Says Advanced Nuclear Reactors Could Lower C


Post# of 376
Posted On: 07/21/2022 5:06:54 PM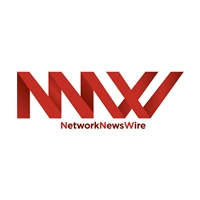 Study Says Advanced Nuclear Reactors Could Lower Costs of Energy Transition
A new study by the Breakthrough Institute has found that advanced nuclear reactor commercialization can reduce the total cost of energy as America transitions to the use of clean energy. This report used a high-resolution model of America's electricity sector to show how advanced nuclear reactors could play a significant role in reducing the cost to transition the power grid to clean energy by 2050.
It should be noted that the study is based on the assumption that the first advanced reactors will have been deployed by 2030.
The research examined three technological categories of advanced nuclear reactors: advanced reactors with thermal energy storage, high-temperature gas-cooled reactors and light-water small modular reactors, which include most of the designs scheduled for deployment over the next decade in the United States. Adam Stein, director for nuclear energy innovation at the institute, stated that the report offered a more realistic and comprehensive estimate of advanced nuclear energy's potential in a decarbonized energy system.
The researchers found that a transition to the use of clean energy that incorporated advanced nuclear energy would need about $150–$200 billion in capital for the construction of these nuclear power plants by 2035. The researchers projected that this figure could surpass $1 trillion by 2050.
In their report, the researchers noted that early capital investments would bring about significant decreases in project costs, which would result in the large-scale deployment of new reactors in the country. The model also projected that commercially deploying advanced reactors would start by 2030 and continue to accelerate as the electricity sector grew. The researchers estimated that by 2050, about 48% of the clean electricity generated domestically would be from nuclear energy.
The report also noted that advanced nuclear reactors could play an important role in decarbonizing cost effectively by supporting a high-renewable energy system. Nuclear energy could also help decrease the cost of a national clean energy system in the future while supplying reliable clean energy for sectors such as heavy industry, which are difficult to decarbonize. Advanced nuclear reactors can also repower fossil-fuel plants through the use of available infrastructure, which will promote transition for local communities and increase economic investment.
The report notes that a successful nuclear sector by 2050 could create between 70,000 and 225,000 permanent jobs in maintenance and operations.
In addition, the report highlighted potential barriers to the deployment of advanced nuclear energy noting that these hitches could be overcome by enhancing the potential for cost reductions and immediate capital investment. Developments in this direction would also boost the domestic uranium industry actors, such as Energy Fuels Inc. (NYSE American: UUUU) (TSX: EFR).
NOTE TO INVESTORS: The latest news and updates relating to Energy Fuels Inc. (NYSE American: UUUU) (TSX: EFR) are available in the company's newsroom at
http://ibn.fm/UUUU
Please see full terms of use and disclaimers on the MiningNewsWire website applicable to all content provided by MNW, wherever published or re-published:
https://www.MiningNewsWire.com/Disclaimer

(0)

(0)
Energy Fuels Inc (UUUU) Stock Research Links



---