With Fertilizer Prices, Climate Change, and Low Cr


Post# of 102
Posted On: 07/21/2022 5:03:28 PM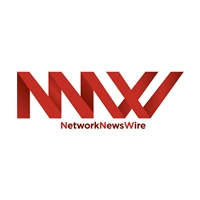 With Fertilizer Prices, Climate Change, and Low Crop Yields Threatening the Rice Industry, FuelPositive Corp. (TSX.V: NHHH) (OTCQB: NHHHF) May Have a Relevant Zero Carbon Emission Solutions
- The rice production industry is under an imminent threat due to increased demand and reduced crop yields
- With Thailand, the Philippines, and China all facing problems in rice production, a lot rides on the success of India's rice crops, despite the uncertainty of monsoon and harvest season
- FuelPositive Corp. is currently developing proprietary green ammonia technology driving for on-site fertilizer production and zero carbon emissions
The rice production industry faces multiple imminent threats worldwide, including rising fertilizer costs, climate change, and increased demand when crop yields seem to be declining. These threats pose a potential risk to food security and the efforts being made to contain inflation. Countries such as Thailand, China, India, and the Philippines, are already dealing with mounting concerns, due to the lower crop yields, climate change, invasion of pests, and the rising cost of crop nutrients. Most of the world's rice is grown, eaten, and exported from Asia, making political stability in the region crucial to production efforts (https://nnw.fm/6M678 ).
With the current status of the contributing countries, much is riding on India's rice crop, which ships approximately 40% of the world's exports in rice. Although India has limited wheat crops, the rice exports are helping ease the reduction in supply within the region. Should the wheat harvest be limited more due to the monsoon rains necessary for harvest season, it is possible that rice will be needed to supplement for food and livestock feed.
According to Vice President and researcher V. Subramanian of The Rice Trader, "Global supply is at risk, but for now, we still have massive Indian availability that is reining in prices. Looking at the current situation, India is acting as an anchor for prices with its large exports."
The high prices for fertilizer and the inherent presence of climate change are driving factors for FuelPositive (TSX.V: NHHH) (OTCQB: NHHHF) message that fossil fuels don't only damage the climate, but make the world economically vulnerable. FuelPositive is a growth-stage company focused on partnership and acquisition opportunities for energy efficiency and sustainability technologies. The company's emphasis on economic vulnerability and climate change can be supported through the AR6 Synthesis Report (https://nnw.fm/VdBVG ).
Carbon emissions are the leading cause of climate change and global warming issues worldwide. The company's Hydrogen-Ammonia Synthesizer technology provides the means necessary to store green hydrogen as green ammonia that is completely carbon-free. The hydrogen can be removed when needed for use in fuel cells and other applications based on pure hydrogen technologies.
In the same way that ammonia is the perfect carrier for hydrogen, it is also the perfect carrier for nitrogen – the key component in fertilizers.
FuelPositive has developed a containerized green ammonia production system relying on renewable electricity to synthesize hydrogen from water and nitrogen from the air before combining the two elements in a proprietary converter to form ammonia. The technology will allow farmers to economically produce the amount of ammonia needed to fertilize their crops on-site. In doing so it eliminates supply chain dependence, and stabilizes price while eliminating carbon emissions. The system can be scaled up or down, so farmers can produce the amount of fertilizer they need right on their farms and apply it when the timing is best.
The first demonstration systems are being built to produce up to 300 kg/day, which amounts to 100 metric tonnes per year. FuelPositive expects to begin on-farm demonstration of its proprietary green ammonia production systems in fall 2022.
For more information, visit the company's website at www.FuelPositive.com.
NOTE TO INVESTORS: The latest news and updates relating to NHHHF are available in the company's newsroom at
https://nnw.fm/NHHHF
Please see full disclaimers on the NetworkNewsWire website applicable to all content provided by NNW, wherever published or re-published:
http://NNW.fm/Disclaimer

(0)

(0)
FuelPositive Corp (NHHHF) Stock Research Links



---