Friendable Inc. (FDBL) Offers Independent Artists


Post# of 350
Posted On: 07/14/2022 4:45:34 PM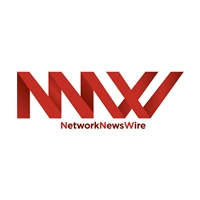 Friendable Inc. (FDBL) Offers Independent Artists a 360-Degree Platform for Production, Distribution, and Marketing Music, While Retaining Full Control of Their Music

- 68% of the music industry market is dominated by major record labels, with independent labels and self-releasing artists rising to 27% of the market share
- The three primary record labels dominate the global music industry, valued at $53.77 billion in 2018 and expected to reach $65.17 billion by 2023
- 90% of artist revenue is lost to the record labels, management, and streaming service fees
- Fan Pass Live's 360-degree artist offering allows independent musicians the ability to produce, distribute, and market their music, keep control of their art, and receive revenue through various avenues
For decades, the only way to make it big in the music industry was to sign with a major record label. Although 68% of the market is still dominated by three key labels – Universal Music Group, Sony Music Entertainment, and Warner Music Group – independent music labels and self-releasing artists have entered the arena, claiming close to 27% of the market (https://nnw.fm/pHglX). While numerous factors are at play, the increase in the streaming market plays a vital role in how musical artists distribute their music. Over the past decade and a half, the streaming market has seen a dramatic increase in the music industry revenue it is responsible for, growing from 1% in 2005 to 83% in 2020 (https://nnw.fm/7CQGx ). The digital service provider ("DSP") with the most influence in the streaming market in 2021 was Spotify, holding 31% of the streaming market share (https://nnw.fm/UnOlb ).
The global music industry market was valued at $53.77 billion in 2018 and is expected to reach $65.17 billion by 2023 (https://nnw.fm/diFIE ). However, the primary beneficiary of this revenue is still the major record labels and streaming industry dominators, not the artists themselves. The revenue independent artists lose to these factors is close to 90% after paying managers, labels, distribution, and marketing fees.
Seeing an unmet need in the independent music artist industry, Friendable (OTC: FDBL), a mobile technology and marketing company, released its flagship product, Fan Pass Live artist platform, in July 2020. Fan Pass Live allows independent artists to perform for and interact with fans without label control or costs. In January 2022, Friendable completed the acquisition of Artist Republik and FeaturedX to create the ultimate "anti-label," 360-degree solution for independent artists.
Traditionally, when signing with a record label, artists would sign over the rights and majority of their royalties to the record label. With Artist Republik, artists can distribute their music, keep 100% of the royalties, and keep the rights to the music they produce. Artists receive royalty payouts quarterly, accessible through their Distribution Dashboard on the app. Artists are also afforded the opportunity to distribute and grow via Spotify and Soundcloud.
According to Fan Pass Live's Instagram, 23% of independent music artists lose money on their music projects, with less than 5% making a living from the music industry. Only 72% of those artists report making a profit, but it is still not enough for them to live on (https://nnw.fm/hyOkS ). That is what makes Fan Pass Live different; it offers independent artists:
- Scheduled events promoted on the company's social media platforms
- Five different avenues for collecting revenue
- Access to advanced analytics
- Custom merchandise and design
- 100% revenue from Livestream performances
With promotion and marketing playing a primary role in getting an independent artist's name out there, Fan Pass Live's offering of Livestream performances gets artists the exposure necessary for fans and potential fans to get to know the artist and their music. The 360-degree artist offering provides the tools for independent artists to reclaim their music, make money, and connect with fans worldwide.
For more information, visit the company's websites at www.Friendable.com or www.FanPassLive.com.
NOTE TO INVESTORS: The latest news and updates relating to FDBL are available in the company's newsroom at
https://nnw.fm/FDBL
Please see full disclaimers on the NetworkNewsWire website applicable to all content provided by NNW, wherever published or re-published:
http://NNW.fm/Disclaimer

(0)

(0)
Friendable, Inc. (FDBLD) Stock Research Links



---