Helping Independent Artists Take Back Ownership of


Post# of 350
Posted On: 07/05/2022 4:18:07 PM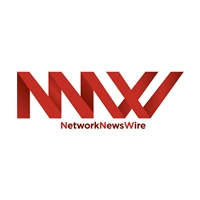 Helping Independent Artists Take Back Ownership of Their Music Through Friendable Inc.'s (FDBL) 360-Degree Platform
- Music artists often find that major labels do not provide them with the support they need as an artist and are put off by the excessive fees taken for production, distribution, and promotion of music
- Fan Pass Live is now the ultimate 360-degree anti-label offering for musicians, allowing them to keep control of their music and receive higher revenue
- Fan Pass Live offers musicians the tools necessary to produce, distribute, and promote their music without hefty fees or loss of ownership, while also providing artists additional means of revenue through monthly contests
When an artist signs with a music label, most are required to assign the master rights of their songs to the label. The label is then responsible for duplicating, distributing, and marketing the recordings on behalf of the artist. Labels then earn revenue from the artist's music when it is sold, performed, or used under master licensing. The amount of control the label has over the artist's career and earnings has become a serious topic amongst independent artists looking to produce, distribute, and promote their music. Friendable (OTC: FDBL), a mobile technology and marketing company focused on developing and identifying products, services, and brand opportunities with mass market potential and scalability, is addressing this concern and opening doors for independent music artists through its flagship offering, Fan Pass Live, and acquired platforms Artist Republik and FeaturedX.
The company's presentation discusses the fees associated with traditional label control on a music artist's offering (https://nnw.fm/lFScU ). According to Friendable, on average, a music artist loses 90% of streaming revenue to labels, 10% to booking agents, and 15-20% of overall income to managers. Artists are not only losing revenue to the companies they entrust to produce, distribute, and promote their music but also feel a lack of support overall from the operation. With roots well established in the art of music, Friendable's management, brothers Robert A. Rositano Jr. and Dean Rositano, set out on a mission to disrupt the music industry's landscape.
The Fan Pass Live artist platform was released in July 2020, when music venues were closing due to the pandemic. The platform's initial offering was to provide a virtual stage where independent artists could perform for fans without needing to leave home. In January 2022, the company took one more step toward supporting these artists by acquiring Artist Republik and FeaturedX. When artists sign up for Fan Pass Live, they are given a 360-degree artist experience, free from label control with the tools necessary to produce, distribute, and promote their music without paying the excessive fees associated with label control.
Through the Fan Pass Live artist platform, independent musicians now have access to:
- Music distribution and management
- Music production assistance
- Press release and Instagram promotion
- Digital storefront activation
- Artist marketplace for collaborations
- Merch, logo, and promotion design support
- Virtual concert booking and ticketing mobile streaming service
- Live streaming support
- Revenue from fan tips, monthly artist contests, merchandise, and ticket sales
- Access to fan data and performance analytics
- Monthly artist contests
- NFT development and Metaverse – coming soon
The services provided by Fan Pass Live, Artist Republik, and FeaturedX allow artists to do what they love without losing the revenue for doing it. In addition to production, distribution, and promotion efforts, artists also get to enjoy monthly contests put on by Fan Pass Live. The most recent contest for the month of June awards merchandise design packages to the top three artists with the most online tips for the month. In addition to the main contest, artists who schedule streams on the Fan Pass calendar get featured in the weekly Fan & Artist newsletter.
For more information, visit the company's websites at www.Friendable.com or www.FanPassLive.com.
NOTE TO INVESTORS: The latest news and updates relating to FDBL are available in the company's newsroom at
https://nnw.fm/FDBL
Please see full disclaimers on the NetworkNewsWire website applicable to all content provided by NNW, wherever published or re-published:
http://NNW.fm/Disclaimer

(0)

(0)
Friendable, Inc. (FDBL) Stock Research Links



---