Wyoming's Nuclear Industry May Benefit from Ukra


Post# of 380
Posted On: 06/24/2022 5:02:57 PM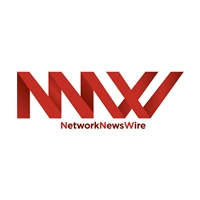 Wyoming's Nuclear Industry May Benefit from Ukraine War
Wyoming's once-booming uranium industry could be poised for a resurgence due to the geopolitical fallout of the Russia-Ukraine war. Once the largest in America, the uranium industry in Wyoming operated several mines and employed thousands of workers. However, the industry was hit hard by a drop in uranium prices in the 1980s coupled with cheap imports from Europe and Asia.
However, industry experts predict that uranium mines in Wyoming could soon resume operations if the government places sanctions against Russian uranium. Uranium Energy Corp.'s executive vice president Scott Melbye stated that the United States had substantial natural reserves of uranium, with Wyoming holding more than 400 million pounds of uranium reserves.
Melbye estimates that half a dozen other Western states have around a billion pounds of uranium reserves. Thanks to these reserves, he noted, America was a major global uranium producer back in the 1980s with Wyoming being among the top-producing states.
Earlier this year, Melbye revealed that he was optimistic about the future of Wyoming's mining industry, stating in January that the state could regain its position as a top uranium producer if uranium prices improved. The state could make a comeback in the near future if Russia's unprovoked invasion of Ukraine continues, thanks to its immense uranium reserves and history as a uranium producer.
At the moment, uranium from Russia, Uzbekistan and Kazakhstan makes up more than 50% of America's uranium imports and provides up to 20% of the nations's electricity, Melbye explained, which put the country's energy sector in an extremely vulnerable position.
Given the influence and ties Russia has with Central Asia where America also sources a significant amount of uranium, the country will have to beef up domestic production if push comes to shove and the government places sanctions against uranium from Russia and its allies. It is expected that exports from Russia's allies in the Central Asia region may also be affected despite the area's lack of any direct involvement with the war in Ukraine.
Wyoming currently holds millions of pounds in uranium reserves and has several mines that are already permitted and licensed to mine uranium. The companies operating the mines are ready to begin mining operations and supplying local power plants with uranium. For example, Uranium Energy Corp. is already hiring personnel in anticipation of a surge in local uranium production. The miner completed the acquisition of Uranium One Americas in late 2021 and became the largest uranium producer in the country.
This acquisition granted UEC ownership of several facilities, including the Reno Creek Facility, which will allow it to process uranium for the local market.
As the domestic market grows, that growth could spur further extraction activities by leading U.S.-based uranium mining companies such as Energy Fuels Inc. (NYSE American: UUUU) (TSX: EFR).
NOTE TO INVESTORS: The latest news and updates relating to Energy Fuels Inc. (NYSE American: UUUU) (TSX: EFR) are available in the company's newsroom at
http://ibn.fm/UUUU
Please see full terms of use and disclaimers on the MiningNewsWire website applicable to all content provided by MNW, wherever published or re-published:
https://www.MiningNewsWire.com/Disclaimer

(0)

(0)
Energy Fuels Inc (UUUU) Stock Research Links



---