Mystical Experiences Due to Psilocybin Linked to P


Post# of 55
Posted On: 06/16/2022 5:04:09 PM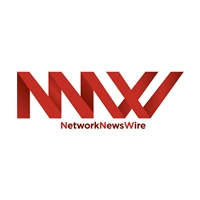 Mystical Experiences Due to Psilocybin Linked to Positive Mental Well-Being
Psychonauts have long talked about how profoundly psychedelics can affect your mental well-being, with many of these individuals revealing that psychedelics changed their lives. In recent years, psychedelics have seen a resurgence in popularity as more people use them recreationally, for medical purposes and as part of their spiritual journeys.
Now new research has found that hallucinogens, specifically psilocybin, may have positive long-lasting psychological effects. Drummond E-Wen McCulloch, author of the new study, wrote that in some individuals a medium to high dose of psilocybin could cause profound alterations in consciousness.
McCulloch explained that this was often accompanied by dissolution of personhood or ego death, ecstasy, and an irregular sense of space and time. Cumulatively, this entire experience bears some resemblance to traditional mystical experiences that cause positive psychological changes.
Although there are several studies looking into the acute effects of psychedelics, there is relatively little research on the relation between psychedelic experiences and persistent changes in personality, behavior and mood.
This study involved healthy adults who had an interest in psilocybin research. After being screened for psychiatric or neurological ailments, illness, pregnancy, learning disabilities and other criteria, the study participants were allowed to take part in a preparation session with trained psychologists.
The next day, each of the participants received an oral bodyweight-adjusted dose of psilocybin. The participants were also required to fill out measures detailing their experience in terms of the level of mysticism. They also completed measures on perceived stress and sleep quality on the day of the psilocybin intervention. Depressive symptoms were also measured to assess how long the psychological effects of the drug lasted.
The participants also filled out a questionnaire three months after the intervention, detailing the negative and positive effects of the psychedelic experience they had.
Once they analyzed the data, the researchers noted that the character and intensity of the psychedelic experience were associated with persistent positive psychological effects. They concluded that the participants' reports of ecstasy and connectedness were associated with long-lasting positive effects.
The researchers added that psilocybin-induced feelings of connection, infinity, wonder and awe made the psychedelic experience feel even more mystical.
The study also had some limitations, which included the small sample size coupled with the placebo effect. Participants who went into the study expecting specific responses were also more likely to respond in a way that lined up with their expectations.
The study's findings were reported in the "Frontiers in Pharmacology" journal.
The R&D being undertaken by entities such as Silo Pharma Inc. (OTCQB: SILO) could also bring to light a lot more about how psilocybin and other psychedelic compounds trigger changes in the brain in order to treat various mental health conditions.
NOTE TO INVESTORS: The latest news and updates relating to Silo Pharma Inc. (OTCQB: SILO) are available in the company's newsroom at
https://ibn.fm/SILO
Please see full terms of use and disclaimers on the PsychedelicNewsWire website applicable to all content provided by PNW, wherever published or re-published:
https://www.PsychedelicNewsWire.com/Disclaimer

(0)

(0)
SILO PHARMA INC. (SILO) Stock Research Links



---