IDNG .02 has the appearance since in/following for


Post# of 116
Posted On: 03/06/2013 7:58:27 AM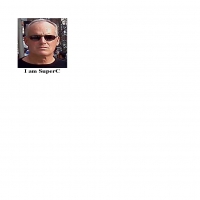 IDNG .02 has the appearance since in/following for 5 months, and after news yesterday.... .02 to .025 would be a great HOLD for future forward looking events suggested by news out yesterday.
Independence Energy Set to Complete Large-Scale Oil and Gas Exploration Land Acquisition in Texas
Press Release
:
Independence Energy Corp.
–  23 hours ago
SEAL BEACH, CA--(Marketwire - Mar 5, 2013) - Independence Energy Corp. ( OTCBB : IDNG ) ( OTCQB : IDNG ) (the "Company" or "Independence Energy") is pleased to announce that the Company is currently in the final stages of completing a large-scale land package acquisition in central Texas. The transaction, if completed as contemplated, would result in Independence Energy acquiring a 100% working interest in a prime oil and gas exploration and development acreage.
"This is a tremendous opportunity for us to acquire a 100% interest in a very large land package with reported production history right in the middle of a prolific oil producing area in Texas," stated Mr. Gregory C. Rotelli, CEO and President of Independence Energy. "We anticipate finalizing the transaction and transferring the titles to the leases over the next several days."
The completion of this proposed transaction remains subject to, among other things, the successful transfer of multiple oil and gas lease registrations and legal status reviews. There can be no assurance that any transaction will be completed.
About Independence Energy Corp.
Independence Energy Corp. is an oil and gas exploration and development company focused on projects in the United States. Independence Energy is seeking to further advance its existing projects through development or offset drilling and to expand its portfolio to include additional property interests in the United States.

(0)

(0)
---