Friendable Inc. (FDBL) Offering 360 Platform Exper


Post# of 350
Posted On: 05/25/2022 4:10:56 PM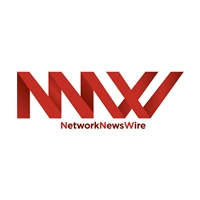 Friendable Inc. (FDBL) Offering 360 Platform Experience for Independent Artists Looking to Kick Controlling Labels to the Curb
- In addition to its flagship offering (Fan Pass Live), Friendable acquired Artist Republik and FeaturedX – creating a 360 platform offering for independent artists looking to remain in control of their music
- With the platform, artists can now produce, distribute, and market their music without the control of labels
- Artists earn revenue instead of paying the majority of it to labels and managers
- Friendable is using music tech to disrupt the $62 billion music label industry
When the Rositano brothers (Robert and Dean) created Fan Pass Live they did it because they believed artists, musicians, and creators should have access to tools and support to create awareness and generate revenue for their work – without the restrictions of a record label. The brothers expanded this offering when they announced in January 2022 that they had successfully completed the acquisition of Artist Republik and FeaturedX. Together with their flagship offering (Fan Pass Live), Friendable (OTC: FDBL) would be the first to offer a complete 360 platform offering for independent artists looking for freedom from label control – the "anti-label" movement.
The platform was designed to address what is a glaring problem with the record label industry. On average, artists are losing 90% of their streaming revenue to their label, 10% to booking agents, and 15-20% of their overall income to management. Additionally, many artists who sign with a label feel a lack of support and a massive burden of being controlled by these labels. What might have worked a decade ago is no longer working today, and the labels have to adapt if they wish to keep their clientele. The Rositano brothers are using music technology to disrupt this industry, currently valued at $62 billion (https://nnw.fm/5Nnwf ).
Friendable's 360 platform changes how independent artists experience the industry – through Fan Pass Live, Artist Republik, and FeaturedX. There are no intermediaries, no gatekeepers, and artists remain 100% in control of their careers. The Fan Pass Live offering provides artists with the production, distribution, and marketing avenues necessary to "be their own boss" by using the one-stop shop 360 platform offering.
When signing up for the 360 platform, artists benefit from:
- Music Distribution and Management
- Music Production Assistance
- Press Release and Instagram Promotion
- Digital Storefront Activation
- Artist Marketplace for Collaboration
- Merchandise, Logo, and Promotional Design Support
- Virtual Concert Booking and Ticketing
- Mobile Streaming Service
- Live Streaming Support
- Revenue From Fan Tips, Monthly Artist Contests, Merchandise, and Ticket Sales
- Access to Fan Data and Performance Analytics
- Monthly Artist Contests
- NFT Development and Metaverse Performances (Coming Soon!)
Collectively, with fans, artists also get the experience of participating in exclusive fan/artist interactions, discovering new music on the platform, and proactively supporting artists (as a community).
Since the acquisition, Friendable has seen a dramatic increase in key metrics. Robert A. Rositano Jr., CEO of Friendable, explained that the reward of seeing results continues to motivate and point the team in the right direction, as their collective efforts of testing, iterating, testing, testing, and more testing pay off. "We must constantly look at the macro vision and direction, but it's the micro-levels of detail that provide the most valuable data as we seek the next milestones in artist sign-ups, fan engagement, and conversions to purchases of all kinds," he added (https://nnw.fm/5fA46 ).
Rositano Jr. underlined that the company is on the right path, doing everything at a pace the business can keep up with while continuing to explore new growth avenues. "I can't say it enough, but without our talented team internally and all of our partners, we would certainly never have made it to this place; it's sometimes hard to believe how far we have come with the launch of our first artist offering less than 20 months ago, an acquisition just over three months ago, and the team continues to move through each challenge and deliver an amazing product with an unmatched level of support, and that's not coming from me, this is straight from the artists and reviews being received by the company."
For more information, visit the company's websites at www.Friendable.com or www.FanPassLive.com.
NOTE TO INVESTORS: The latest news and updates relating to FDBL are available in the company's newsroom at
https://nnw.fm/FDBL
Please see full disclaimers on the NetworkNewsWire website applicable to all content provided by NNW, wherever published or re-published:
http://NNW.fm/Disclaimer

(0)

(0)
Friendable, Inc. (FDBLD) Stock Research Links



---