NetworkNewsBreaks – Knightscope Inc. (NASDAQ: KS


Post# of 33
Posted On: 05/24/2022 3:51:22 PM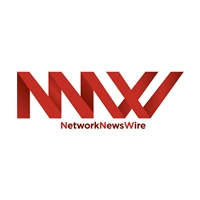 NetworkNewsBreaks – Knightscope Inc. (NASDAQ: KSCP) Featured in The Alden Report Interview, Announced Details of Annual Meeting
Company: Knightscope Inc. (KSCP)
Knightscope's (NASDAQ: KSCP) Chairman and CEO, William Santana Li, was featured on a recent episode of The Alden Report, a podcast series aimed at supporting wellness and self-improvement. During the interview, Li discussed Knightscope and the significant societal need it is addressing with its autonomous security robots.
"There are a million security guards and a million law enforcement professionals… You typically need four people to cover a 24/7 post, so, at any given time, there's only 500,000 people trying to secure 328 million Americans across 50 states. That math doesn't work," Li said. "[Knightscope's autonomous security robots] are designed to do a couple of things. One is to provide a physical deterrence… The second thing is that these machines generate over 90 terabytes of data a year… They can read several hundred license plates per minute, some of them have facial recognition, officers and guards can speak through the machines. It's having eyes, ears and voice on the ground – in multiple locations at the same time. It's almost like giving officers and guards superhuman capabilities at their fingertips."
Knightscope also announced the schedule for its Annual Meeting of Stockholders. The "Annual Meeting" will be held entirely online, beginning at 9:00 a.m. Pacific Time on Thursday, June 23, 2022.
The announcement reads, "In addition to typical annual business matters, Knightscope Chairman and CEO, William Santana Li, will provide important updates and will share at least one special announcement. Stockholders will be able to attend and participate in the Annual Meeting at www.meetnow.global/MCPTMNT and vote… The Notice of Annual Meeting of Stockholders, our Proxy Statement, and our 2021 annual report are available at www.envisionreports.com/KSCP. Stockholder participation in the affairs of the company is important. Those unable to attend the meeting are encouraged to review the proxy materials above and vote ahead of the Annual Meeting online or by phone."
About Knightscope
Knightscope is an advanced security technology company based in Silicon Valley that builds fully autonomous security robots that deter, detect and report. Knightscope's long-term ambition is to make the United States of America the safest country in the world. For more information, visit the company's website at www.Knightscope.com.
NOTE TO INVESTORS: The latest news and updates relating to Knightscope are available in the company's newsroom at
https://nnw.fm/KSCP
Please see full disclaimers on the NetworkNewsWire website applicable to all content provided by NNW, wherever published or re-published:
http://NNW.fm/Disclaimer

(0)

(0)
Knightscope Inc. (KSCP) Stock Research Links



---