Friendable Inc. (FDBL) Provides Independent Artist


Post# of 350
Posted On: 05/11/2022 4:28:25 PM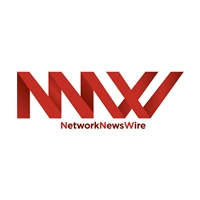 Friendable Inc. (FDBL) Provides Independent Artists 360 Anti-Label Platform for Music Creation, Distribution, and Promotion
- Fan Pass Live with Artist Republik and FeaturedX is creating a 360 platform with pricing that sets them apart from competitors
- The May contest on Instagram is underway, and features Grow with Us ("GWU") campaigns to help artists build their fanbase on Spotify/Soundcloud
- In the first 100 days, positive growth has been reflected across revenue per subscriber, spend per customer, and subscriber lifetime value
- Key metrics for social media have also seen an increase across the board
In the five months since announcing the acquisition of Artist Republik (and FeaturedX), Friendable (OTC: FDBL), and its flagship offering, Fan Pass Live artist platform, has seen increased growth in several areas, including social media reach, artist recruitment, and fan subscriptions – among other metrics. The combination of services has provided Friendable with the first 360 artist platform offering, resulting in a one-of-a-kind "anti-label" movement.
Other platforms advertise a complete independent artist offering, but none compare to the offering provided by Friendable through Fan Pass Live, Artist Republik, and FeaturedX. Fan Pass Live took to Instagram (@fanpasslive ) to let artists know exactly what sets them apart from their competitors:
- Price: $5.00 (Single), $11.00 (Album), $14.99 (Subscription)
- Annual Fee: $0
- Royalties Paid to Artists: 100%
- IRSC and UPC: FREE
- Promotions: Social Links, Playlisting, PR, Distribution, Ticketed Live Streaming, Revenue Building, Websites, and More
Each month, Fan Pass Live offers its artists additional revenue opportunities through contests that are posted on Instagram. For May, Fan Pass Live wants to help artists grow their fanbase. The top three artists with the highest streaming time in May will win free fan growth (Grow with Us) campaigns on Spotify/Soundcloud. First place will receive a $100 GWU campaign; second place will receive a $50 GWU campaign; third place will receive a $25 GWU campaign. Additionally, when an artist promotes three streams on Instagram and tags Fan Pass Live, they can win a free promo design (https://nnw.fm/3Jmik ).
Recent key metrics reported by the company about the first 100 days of growth for the year (per stripe merchant reporting) included revenue per subscriber increasing by 107.3% (an average of $10.72 per subscriber), spend per customer increasing 28.3% (an average of $34.12 per customer), and subscriber lifetime value ("LTV") increased 168.5% (an average LTV of $214.45).
"The reward of seeing results continues to motivate and point our team in the right direction, as our collective efforts of testing, iterating, testing, testing, and more testing pay off," Friendable CEO Robert A. Rositano Jr. stated (https://nnw.fm/t0wb0 ). "We must constantly look at the macro vision and direction, but it's the micro-levels of detail that provide the most valuable data as we seek the next milestones in artist sign-ups, fan engagement, and conversions to purchases of all kinds, which is what the above results are showing us."
The most recently reported social media statistics show key growth for March 2022 over February 2022:
- New Customers – increased by 55.6%
- New Subscribers – increased by 38%
- Spend per Customer – increased by 5.2%
- Revenue per Subscriber – increased by 4.2%
- Subscriber Lifetime Value – increased by 23.5%
- Subscriber Churn/Cancelation Rate – decreased by 15.6%
In an April press release discussing these metrics (https://nnw.fm/fOZUR ), Rositano Jr. stated that "From social media to revenue and user increases, as well as steady growth in key categories, it tells us everything we need to know about the path we are on as a Company, platform, team, and community of fledgling artists, fans and investors all seeking to facilitate the launch and discovery of artists worldwide as we build a brand that stands alongside each one."
For more information, visit the company's websites at www.Friendable.com or www.FanPassLive.com.
NOTE TO INVESTORS: The latest news and updates relating to FDBL are available in the company's newsroom at
https://nnw.fm/FDBL
Please see full disclaimers on the NetworkNewsWire website applicable to all content provided by NNW, wherever published or re-published:
http://NNW.fm/Disclaimer

(0)

(0)
Friendable, Inc. (FDBLD) Stock Research Links



---