ZNOG'S quarterly report was finished May 6 and u


Post# of 883
Posted On: 05/10/2022 8:01:21 PM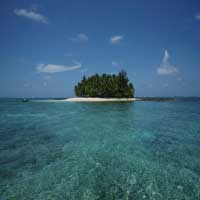 ZNOG'S quarterly report was finished May 6 and unveiled/published today May 9
pretty straightforward
financial position-assets current ratio, working capital are all firly signififantly improved yoy- at ther cost of sognificant dilution-low pps this last year
As of May 6, 2022, Zion Oil & Gas, Inc. had outstanding 469,022,602 shares of common stock, par value $0.01 per share.
Note 3 - Stockholders' Equity
The Company's shareholders approved the amendment of the Company's Amended and Restated Certificate of Incorporation to increase the number of shares of common stock, par value $0.01, that the Company is authorized to issue from 400,000,000 shares to 800,000,000 shares, effective June 9, 2021.
For the three months ended March 31, 2022, and 2021, approximately $11,427,000, and $2,849,000 were raised under the DSPP program, respectively.
The company raised approximately $2,585,000 from the period April 1, 2022 through May 6, 2022, under the DSPP program. p.24
The MJ-02 drilling plan was approved by the Ministry of Energy on July 29, 2020. On January 6, 2021, Zion officially spudded its MJ-02 exploratory well. On November 23, 2021, Zion announced via a press release that it completed drilling the MJ-02 well to a total depth of 5,531 meters (~18,141 feet) with a 6-inch open hole at that depth.
A full set of detailed and comprehensive tests including neutron-density, sonic, gamma, and resistivity logs were acquired in December 2021, as a result of which we identified an encouraging zone of interest. All of the well testing equipment and personnel are secured for the MJ-02 well. We have re-entered our MJ-02 wellbore and are progressing to production testing. This work is expected to take several weeks. p.35
At March 31, 2022, we had approximately $8,221,000 in cash and cash equivalents compared to $4,683,000 at December 31, 2021, which does not include any restricted funds. Our working capital (current assets minus current liabilities) was $11,729,000 at March 31, 2022 and $3,303,000 at December 31, 2021.
As of March 31, 2022, we provided bank guarantees to various governmental bodies (approximately $1,186,000) and others (approximately $82,000) in respect of our drilling operation in the aggregate amount of approximately $1,268,000. The (cash) funds backing these guarantees are held in restricted interest-bearing accounts in Israel and are reported on the Company's balance sheets as fixed short-term bank deposits restricted.
During the three months ended March 31, 2022, and 2021, cash used in operating activities totaled $2,091,000, and $2,141,000, respectively. Cash provided by financing activities during the three months ended March 31, 2022, and 2021, was $9,428,000, and $2,850,000, respectively, and is primarily attributable to proceeds received from the Dividend Reinvestment and Stock Purchase Plan (the "DSPP" or "Plan"). Net cash used in investing activities such as unproved oil and gas properties, equipment and spare parts was $3,799,000 and $7,124,000 for the three months ended March 31, 2022, and 2021, respectively. p43
LEGAL PROCEEDINGS
Securities and Exchange Commission ("SEC") Investigation
As previously disclosed by the Company, on June 21, 2018, the Fort Worth Regional Office of the SEC informed Zion that it was conducting a formal, non-public investigation and asked that we provide certain information and documents in connection with its investigation. Since that date, we have fully cooperated with the SEC on an on-going basis in connection with its investigation. Investigations of this nature are inherently uncertain and their results cannot be predicted with certainty. Regardless of the outcome, an SEC investigation could have an adverse impact on us because of legal costs, diversion of management resources, and other factors. The investigation could also result in reputational harm to Zion and may have a material adverse effect on Zion's current and future business and exploratory activities and its ability to raise capital to continue our oil and gas exploratory activities.
Litigation p46
From time to time, the Company may be subject to routine litigation, claims or disputes in the ordinary course of business. The Company defends itself vigorously in all such matters. However, we cannot predict the outcome or effect of any of the potential litigation, claims or disputes.
The Company is not subject to any litigation at the present time.
https://www.otcmarkets.com/filing/html?id=158..._HTM_a_001

(1)

(0)
Zion Oil & Gas, Inc. (ZNOG) Stock Research Links



---