Knightscope, Inc. (NASDAQ: KSCP) Helping Companies


Post# of 33
Posted On: 05/02/2022 4:44:01 PM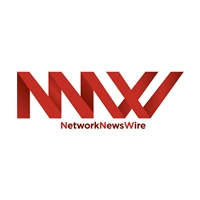 Knightscope, Inc. (NASDAQ: KSCP) Helping Companies Secure Critical Infrastructure, Reduce Security Threats
- Knightscope develops Autonomous Security Robots ("ASRs") that combine artificial intelligence ("AI"), robotics, and self-driving technology
- The company's ASRs are used by clients operating in various industries, including critical infrastructure sectors such as public utilities, food and healthcare
- The robots have helped reduce crime/security threats in different neighborhoods, cities, and commercial facilities
Every November, the Cybersecurity and Infrastructure Security Agency ("CISA") celebrates the Infrastructure Security Month ("ISM"). Geared toward educating and engaging the different levels of government, the American public, and infrastructure owners and operators, the ISM touches on the importance of critical infrastructure to the country's well-being as well as why it is essential to improve the security and resilience of critical infrastructure (https://nnw.fm/MeH9f ).
"Threats to critical infrastructure that we all depend on, which underpins our economic and national security, are among the most significant and growing concerns for our nation, including cyber threats, physical threats, and climate threats…. We must do everything we can to safeguard and strengthen the systems that protect us; provide energy to power our homes, schools, hospitals, businesses, and vehicles; maintain our ability to connect; and ensure that we have reliable access to safe drinking water," stated the President in his Presidential Proclamation last October, during the runup to the ISM (https://nnw.fm/AAuRx ).
In its ambition to make the United States the safest country in the world, Knightscope (NASDAQ: KSCP), a developer of advanced autonomous physical security technologies, has continuously heeded and implemented this call, helping clients operating in critical infrastructure sectors to secure their installations.
Most recently, the company announced it had added a new Fortune 500 company to its growing roster of clients (https://nnw.fm/K3d5f ). A centuries-old consumer foods manufacturer, the company operates within the food and agriculture sector, one of the 16 critical infrastructure sectors listed by CISA (https://nnw.fm/sMCtF ).
Knightscope's latest announcement comes a few weeks after the company celebrated the deployment of the K5 ASR in Los Angeles with one of the largest healthcare organizations in the country (https://nnw.fm/YgBxP ). The organization, which presently has almost 40 hospitals and more than 700 medical facilities, operates within the health and public health sector, also listed as a critical infrastructure sector.
These deployments with clients operating in critical sectors that underpin the United States' economic and national security demonstrate companies' increasing confidence in the K5 ASR and its ability to reduce crime in cities, neighborhoods, and commercial premises.
For instance, the K5 robot, alongside the Knightscope's other ASRs, has helped a client prevent trespassers from entering their property, assisted a company in tracking down a vandal, and promoted the reduction in the number of monthly crime/security incidents reported by a commercial property owner from 20 to one. The robot has also given nurses and doctors at a client's facility a sense of security (feeling of safety) while walking to their cars (https://nnw.fm/BwreD ).
The K5 ASR boasts capabilities such as thermal anomaly detection, person detection, eye-level 360-degree HD video streaming and recording, license plate recognition, automatic signal detection, and more. In addition, the Knightscope Security Operations Center ("KSOC") enables clients to connect to their ASR fleet, receive live alerts, and access real-time data 24/7/365.
For more information about Knightscope (NASDAQ: KSCP), visit the company's website at www.Knightscope.com, and if you have a need for the subscription-based physical security service, you may request a private demonstration of the technology at www.Knightscope.com/demo.
NOTE TO INVESTORS: The latest news and updates relating to KSCP are available in the company's newsroom at
https://nnw.fm/KSCP
Please see full disclaimers on the NetworkNewsWire website applicable to all content provided by NNW, wherever published or re-published:
http://NNW.fm/Disclaimer

(0)

(0)
Knightscope Inc. (KSCP) Stock Research Links



---