Knightscope, Inc. (NASDAQ: KSCP) Leveraging Robot


Post# of 33
Posted On: 04/22/2022 4:24:41 PM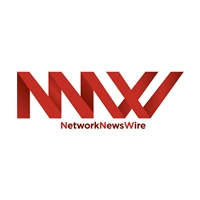 Knightscope, Inc. (NASDAQ: KSCP) Leveraging Robot Roadshow to Promote its ASRs and KSOC to Potential Clients

- Knightscope's Robot Roadshow has so far made 38 landings across 12 states in the US
- The plan is to continue the roadshow to as many cities across the country as possible
- Upcoming landings include Columbus and Washington DC in time to celebrate National Police Week
- Knightscope believes that these roadshows are an excellent opportunity for potential investors, clients, and the media to interact with its products and learn more about what the company offers
In a study conducted by Endless Events back in 2018, it was noted that over 31% of marketers believe that event marketing is the single most effective marketing channel today. The study also showed that over 79% of marketers in the United States generate sales using event marketing, with 70% of attendees becoming regular customers following an experiential marketing event (https://nnw.fm/rHRc4).
Knightscope (NASDAQ: KSCP), a leader in developing advanced physical security technologies, recognizes this opportunity. As such, it launched its first-ever experiential marketing roadshow dubbed the Robot Roadshow.
Knightscope understands the potential of this roadshow, which has made 38 landings across 12 states in the US so far. Attendees can interact with the company's proprietary technology, including the Autonomous Security Robots ("ASRs") as well as the Knightscope Security Operations Center ("KSOC").
Currently, Knightscope is showcasing the award-winning K1, K3 and K5 ASRs and the KSOC technology. The roadshows, hosted virtually by a Knightscope expert, show these offerings in action while highlighting their key features, including 360-degree eye-level HD video streaming, automatic signal detection, and thermal anomaly detection.
Since Knightscope was founded back in 2013, it has achieved some incredible milestones, including operating over one million hours in the field and securing contracts across multiple time zones. The company has also generated numerous crime-fighting wins, all of which validate its technology and the market opportunity for its products.
Most notably, since the deployment of Knightscope's K5 ASR in Huntington Park, Los Angeles County, there has been a 10% reduction in calls for service, a 27% increase in arrests, a 46% reduction in crime reports, and a 68% reduction in citations. The company hopes to share this with attendees of its Robot Roadshow and showcase its technology's capability that helps it achieve such success levels (https://nnw.fm/C0btM).
So far, Knightscope has worked with both the private and public sectors, gathering feedback on improving its technology and making it efficient. It also hopes that the roadshow will be an added platform that will allow for more feedback to be shared from existing and potential customers, allowing for better and more improved products and services later down the line.
With recent landings in Milwaukee, Wisconsin, on April 14, and Aurora, Chicago, on April 18, Knightscope plans to continue the roadshow to as many cities across the United States as possible. Future landings will include Columbus and Akron, before making its way to Washington DC, just in time to celebrate National Police Week.
All potential investors, clients, and the media are invited to attend these roadshows, interact with the products and learn more about what the company offers.
You can view the schedule for upcoming Robot Roadshow events here
https://nnw.fm/7d1XC
For more information, visit the company's website at www.Knightscope.com.
NOTE TO INVESTORS: The latest news and updates relating to KSCP are available in the company's newsroom at
https://nnw.fm/KSCP
Please see full disclaimers on the NetworkNewsWire website applicable to all content provided by NNW, wherever published or re-published:
http://NNW.fm/Disclaimer

(0)

(0)
Knightscope Inc. (KSCP) Stock Research Links



---