Nation's Security Needs Drive Continued Market G


Post# of 33
Posted On: 04/20/2022 5:00:59 PM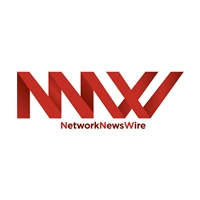 Nation's Security Needs Drive Continued Market Growth for Knightscope, Inc.'s (NASDAQ: KSCP) Autonomous Security Robots – Recent Milestone Achievements
- Knightscope is a developer of autonomous security robots that are designed to improve on existing corporate and governmental security operations through the use of artificial intelligence-enhanced surveillance technologies and on-site deterrence
- Knightscope recently celebrated a significant company milestone with its launch on the Nasdaq Global Market exchange
- The company is also in the middle of a two-year Authority-to-Operate ("ATO") review by the federal government as Knightscope works to establish a long-term working relationship with the government
- Corporate clients recently welcomed into Knightscope's service family include a Fortune 500 finance company in Charlotte, N.C., a Silicon Valley twin-tower office complex in California, and a large-scale commercial real estate developer in Colorado
Rising reports of criminal violence against Americans en masse, ranging from angry individuals armed with rapid-fire weapons to foreign operatives equipped for acts of terror, are driving security managers to increasingly draw on artificial intelligence ("AI") and other high-tech tools to help identify potential threats and deter them where possible.
Autonomous security robot ("ASR") developer Knightscope (NASDAQ: KSCP) is entering its 10th year as a company devoted to creating AI-enhanced deterrence solutions for clients across a wide range of industries and at varied levels of public government.
The continuous addition of new clients and the company's recent entry on the Nasdaq Global Market exchange show that a number of people share Knightscope's vision for meeting the challenge of deterring crimes that not only harm individuals, but undermine our well-being as a nation.
Among other developments the company has celebrated during recent months, a Fortune 500 finance company in Charlotte, N.C., added a Knightscope ASR model to its existing security operations (https://nnw.fm/PDl08), a Silicon Valley twin-tower office complex did likewise in California (https://nnw.fm/G6pyo), and a Colorado commercial real estate developer contracted with Knightscope to provide a security presence at an in-development urban live/work/play community (https://nnw.fm/sAwGg).
Knightscope is in the middle of a two-year cyber security review process with the U.S. federal government and is working diligently towards an Authority-to-Operate ("ATO") that will certify the company's technology as authorized under the government's security and privacy risk management protocols for networks in select agencies.
Additionally, Paul C. D'Angio, a former chief robotics engineer at a government contractor, has joined the Knightscope team reporting to Mercedes Soria, EVP and Chief Intelligence Officer. Soria is spearheading the ATO application working very closely with federal officials, auditors, vendors and the technical team and she was part of the founding management team of Knightscope in 2013.
"We are very excited to have Paul join our growing team of technologists, patriots, and executives laser focused on reimagining public safety at a time when our Nation needs it most," Knightscope Chairman and CEO William Santana Li stated in a news release last month (https://nnw.fm/Kq9kd). "In anticipation of significant future long-term business with the federal government, we are actively working on planning our footprint in Washington, D.C. for the 2023+ timeframe."
Knightscope's ASR robots come in three models with differing capabilities according to the needs of the company's clients — one is a stationary model that can be located at entryways or throughout a facility. The other two are mobile to allow responsiveness at multiple locations, for indoor office environments on the one hand and for outdoor locations such as parks and parking lots for the other.
The models are managed by a central Knightscope Security Operations Center ("KSOC") with a browser-based user interface for authorized client managers to monitor ASR transmissions, retrieve data and communicate with people in the robots' surroundings.
The ASRs are adaptable to use a variety of cutting edge technologies, including thermal scanners, facial recognition and license plate recognition software, 360-degree 4K video and a number of other onboard sensors that monitor, analyze, record, and report, based upon established event protocols, including the detection of digital communication transmissions.
For more information, visit the company's website at www.Knightscope.com and if you have a need for subscription service you may request a private demonstration of the technology at www.Knightscope.com/demo.
NOTE TO INVESTORS: The latest news and updates relating to KSCP are available in the company's newsroom at
https://nnw.fm/KSCP
Please see full disclaimers on the NetworkNewsWire website applicable to all content provided by NNW, wherever published or re-published:
http://NNW.fm/Disclaimer

(0)

(0)
Knightscope Inc. (KSCP) Stock Research Links



---