Knightscope, Inc. (NASDAQ: KSCP) Celebrates 9th An


Post# of 33
Posted On: 04/11/2022 3:34:10 PM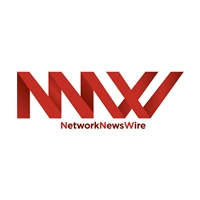 Knightscope, Inc. (NASDAQ: KSCP) Celebrates 9th Anniversary; Enters $100M Stock Purchase Agreement with B. Riley Principal Capital
- The security robot market was valued at $8.87 billion in 2020 and is expected to grow to $19.77 billion by 2026
- Knightscope's autonomous security robots bridge the gap between unmet security needs and the security demands of a rising population
- The committed equity facility provides Knightscope with the right to sell and issue up to $100 million of its Class A Common Stock
Since the pandemic, an increased need for autonomous technology in the private security and asset protection industries has become apparent, resulting in a growing market for these solutions. The most recent census reported 325 million people living in the United States, but there are only approximately 700,000 local, state, and federal police officers to protect the population – an industry shortage that can be compensated through the implementation of security robots, like the K5 by Knightscope (NASDAQ: KSCP).
As technological developments in the industry evolve, security robots are benefited from improved automation and sensor technology capabilities. Development and improvement in neural network technology have given robots the ability to learn over time – improving overall functionality. As a result, the security robot market is constantly expanding, from $8.87 billion in 2020 to an anticipated value of $19.77 billion by 2026, registering a CAGR of close to 14% during the forecast period of 2021-2026 (https://nnw.fm/cHBvQ).
Knightscope is a Silicon Valley-based company specializing in advanced security technologies and constructing autonomous security robots ("ASRs") that deter, detect, and report. Knightscope recently met the security needs of a Silicon Valley commercial real estate ("CRE") twin-tower office complex, deploying its K5 ASR to answer the property manager's need for a security strategy for the building's stakeholders (https://nnw.fm/5Wh3q).
Knightscope's K5 ASR is a fully autonomous outdoor security robot with over one million hours of logged, commercially operated service with the ability to run 24/7. With indoor and outdoor terrain capabilities, the K5 has a maximum speed of 3 mph, weighs 398 pounds, and measures 36" (L) x 33.5" (W) x 62.5" (H). Integrated with the Knightscope Security Operations Center ("KSOC"), a browser-based user interface, human eyes can use the real-time data for autonomous detection, including:
- Force Multiplying Physical Deterrence
- Eye-Level 360-Degree HD Video Streaming and Recording
- People Detection During Certain Restricted Hours
- Thermal Anomaly Detection
- Automatic Signal Detection
- License Plate Recognition
The K5 is also weatherproof, allowing outdoors operation, even in adverse conditions. The ASR was also created with ramp accessibility in mind. Knightscope is also making it possible for clients to meet their line of ASRs – through the Robot Roadshow. Clients can either visit virtually or schedule a pod visit on the company's website.
Knightscope recently marked its 9th anniversary (April 4) and announced on the occasion that it had entered into a $100 million common stock purchase agreement with B. Riley Principal Capital. The committed equity facility provides Knightscope with the right (without obligation) to sell and issue up to $100 million of its Class A Common Stock over a period of 24 months to B. Riley at its own discretion – more details can be found in the Form 8-K to be filed by Knightscope with the SEC.
"I believe about 95% of startups fail, and the odds of starting a company, growing it, and taking it public are likely in the winning-the-lottery type of odds… but we stuck together and did it with the help of all of our partners! Congratulations and many thanks to the entire Knightscope team, our clients, investors, and suppliers," Knightscope's chairman and CEO William Santana Li said, commenting on the 9-year milestone for the company (https://nnw.fm/kG7SH).
For more information about Knightscope, visit the company's website at www.Knightscope.com, and if you are considering subscription service you can request a private demonstration of the technology at www.Knightscope.com/demo.
NOTE TO INVESTORS: The latest news and updates relating to KSCP are available in the company's newsroom at
https://nnw.fm/KSCP
Please see full disclaimers on the NetworkNewsWire website applicable to all content provided by NNW, wherever published or re-published:
http://NNW.fm/Disclaimer

(0)

(0)
Knightscope Inc. (KSCP) Stock Research Links



---