Autonomous Security Robot Developer Knightscope In


Post# of 33
Posted On: 03/28/2022 5:27:29 PM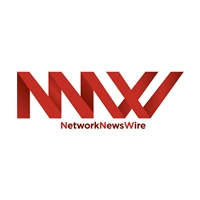 Autonomous Security Robot Developer Knightscope Inc. (NASDAQ: KSCP) Explains IP Advantage as Nasdaq Listing Gains Attention

- Artificial intelligence-enhanced security devices and big data collection are gaining popularity as means for strengthening companies' footprints, particularly in response to criminal activity that can otherwise weaken operations
- Knightscope is a Silicon Valley-based company developing Autonomous Security Robots ("ASRs") in response to America's security needs, delivering a variety of models that observe and report on activity at client properties using powerful technological services
- Knightscope completed public listing on the Nasdaq Exchange in January 2022, enhancing awareness of its products and generating new inquiries about the nature of its services
- The company has taken note of its successes with its clients, and recently provided Q&A responses to inquiries from potential clients about the ASRs' effectiveness
Mass-victim violence has become an almost normalized part of the American experience, so much so that it appears to attract little notice unless large numbers of the victims die. A recent report in Utah's Deseret News noted nine mass shootings that had occurred across the country during the weekend as an example, part of the 107 such incidents that had occurred with minimal spectacle by March 23 (https://nnw.fm/Kj472).
Autonomous security robot (ASR) developer Knightscope (NASDAQ: KSCP) has been perfecting its craft in attempting to make the country safer through AI-empowered vigilance and a physical presence since April 2013, when outrage over a deadly attack on Boston Marathon runners and the tragic mass shooting of children at Connecticut's Sandy Hook Elementary School led Knightscope's founders to begin building robotic sentries that could monitor client properties 24/7, 365 days a year.
As Knightscope's profile has grown, particularly as a result of its trading launch on the Nasdaq exchange in January (https://nnw.fm/h4Mti), the company has fielded a number of questions from prospective clients regarding the performance of its ASR robots and their competitiveness in a rising industry segment.
The following are some of its responses to those inquiries:
(1) What is the key advantage Knightscope's technology offers to clients?
The number one benefit offered by Knightscope's Autonomous Security Robots ("ASRs") is physical deterrence. People doing bad things do not want to get caught. Knightscope provides intelligent eyes and ears on the ground. Its ASRs deliver unprecedented levels of situational awareness, actionable intelligence, and a force multiplier to augment security and public safety programs in tandem with local emergency response services. And all of this at a significant cost savings when compared with standard personnel models.
(2) There's a lot of security technology out there. What makes Knightscope stand out versus other options?
With 360-degree high definition video and a number of other onboard sensors that monitor, analyze, record, and report situations on the premises using powerful technological capabilities, the ASRs reduce the potential for conducting illegal activity in secrecy. Essentially, they provide an increased incentive for bad actors to avoid the risk of being caught in a crime within the vicinity of an ASR. This benefit does not exist with other security technologies.
(3)What are the specific types of "robots" that Knightscope offers, and what are the differences between them?
– K1 Stationary Indoor/Outdoor ASR
– K3 Indoor Mobile ASR
– K5 Indoor/Outdoor Mobile ASR
(Each robot is sized and equipped for their respective indoor, outdoor, mobile, or stationary missions.)
(4)What are these robots designed to do, and what do they not do?
Knightscope's ASRs are intended to augment a security program and work alongside humans. Robots are good at performing the boring, routine, and monotonous work that can sometimes be dangerous in a security setting. Humans on the other hand are great at personal service, empathy, and hands-on activities. In the ideal partnership, Knightscope's robots observe and report, and the humans are freed up to investigate what is reported. The ASRs provide a friendly and communicative interaction with their environment, while humans are then better informed to take appropriate hands-on action if needed.
(5) What kind of control does a client actually have over these security robots, and how is it done?
The clients have a great deal of control over their ASRs including, but not limited to, scheduling patrol routes, broadcasting messages, communicating via two-way intercom, using strobe light and patrol sounds, and stopping or parking the ASR, all of which is done through the browser-based user interface included with the service called the Knightscope Security Operations Center ("KSOC").
(6) What are some examples of how your robots are currently being used?
Knightscope's ASRs are used to patrol parking lots and parking structures, banks, corporate campuses, casinos, hospitals and other healthcare facilities, transportation depots, and many other client properties from Hawaii to Rhode Island. Their uses vary from client to client, but a few examples include deterring criminal activity and vagrant trespassing, providing budget relief, improving workplace violence prevention, and watching over high-value assets.
(7) How do I know how many of these robots I will need, and how expensive is it?
Knightscope's Client Development team is made up of highly experienced professionals that walk each client through the process of determining needs, deciding which ASR(s) best suit those needs and then recommending appropriate placement and patrol paths to help the client resolve pain points. Knightscope's all-inclusive service is incredibly affordable at $3 to $9 per robot per hour.
(
What evidence is there that all this technology really works better than just hiring security guards, etc.?
Have a look at our crime fighting wins and statistics here:
https://www.Knightscope.com/crime/
As an example of client satisfaction, Huntington Park, Calif.'s, city council extended its municipal contract with Knightscope last year for an ASR that patrols a park of concern to the city, responding to the chief of police's recommendation. Video of the discussion is available here:
https://ibn.fm/5gk3q
https://nnw.fm/swcO0
.
For more information about Knightscope, visit the company's website at www.Knightscope.com, and if you are considering subscription service you can request a private demonstration of the technology at www.Knightscope.com/demo.
NOTE TO INVESTORS: The latest news and updates relating to Knightscope are available in the company's newsroom at
https://nnw.fm/KSCP
Please see full disclaimers on the NetworkNewsWire website applicable to all content provided by NNW, wherever published or re-published:
http://NNW.fm/Disclaimer

(0)

(0)
Knightscope Inc. (KSCP) Stock Research Links



---