This is an example of the wave I was talking about


Post# of 961
Posted On: 01/28/2022 11:45:00 AM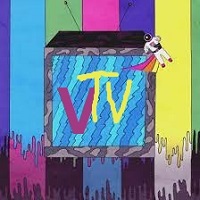 This is an example of the wave I was talking about.
Nice to see the Todos results popping up all over including articles on Pfizer's Paxlovid in BioWorld
Rivals in the pipeline
Paxlovid works by inhibiting Mpro, the main protease at the heart of SARS-CoV-2 virus's replication, an enticing target in COVID-19 that has piqued the interest of several drug developers.
As Pfizer announced the CHMP decision, Todos Medical Ltd. reported supportive interim phase II data for treatment of hospitalized severe and critical COVID-19 patients from its 3CL protease inhibitor tollovir.
The trial met its primary endpoint of cutting time to clinical improvement as measured by the National Emergency Warning System 2, plus several other secondary endpoints.
The Tel Aviv and New York-based company has formally closed the clinical trial.
Other protease inhibitors in the COVID-19 pipeline include Shionogi & Co. Ltd.'s S-217622 in phase III, another Pfizer drug codenamed PF-07304814, in phase III, and Pardes Biosciences Inc.'s BPI-045, in phase I.
https://webcache.googleusercontent.com/search...&gl=us
Oh, I did look up Shionogi & Co. Ltd.'s S-217622 in phase III as I figured some would push the panic button.
It's really a 2a2b/3 trial for mild. They did a phase 1 to show it was safe and moved to the 2/3.
"The Phase 2/3 clinical trial will evaluate the efficacy and safety of oral administration of this drug once daily for 5 days i
n patients with mild COVID-19 or asymptomatic SARS-CoV-2 infection
, in comparison with placebo."
https://www.shionogi.com/global/en/news/2021/...10928.html
Also looked up Pfizer drug codenamed PF-07304814 in phase III
https://clinicaltrials.gov/ct2/show/NCT05050682
Actual Enrollment : 5 participants
PF-07304814 is an anti-viral, formulated for
intravenous
delivery
Official Title: A PHASE 1, OPEN-LABEL, SINGLE-DOSE STUDY TO INVESTIGATE THE MASS BALANCE, METABOLISM AND EXCRETION OF [14C]-PF-07304814 IN HEALTHY PARTICIPANTS USING A 14C-MICROTRACER APPROACH
Actual Study Completion Date : December 10, 2021
Primary Outcome Measures
1. Total recovery of
radioactivity
in urine and feces as percentage of total radioactive dose administered.
radioactivity? WTF?
I read enough. We good here. BTW, it's phase 1 and not phase 3
Better article here:
A tale of two antiviral targets — and the COVID-19 drugs that bind them - 02 December 2021
https://www.nature.com/articles/d41573-021-00202-8
For investors that can keep up and got this far, let's get back to Shionogi.
Slide 8 of Shionogi last earning presentation
Progress in development of therapeutic drugs
and vaccines
− Progress of clinical trials
› S-217622: Phase 2/3 in progress, S-268019: Phase
2/3 in progress
−
In negotiation for partnering of S-217622
https://www.shionogi.com/content/dam/shionogi..._final.pdf
I thought I read that they have multiple companies interested in partnering. I expect the same will be true for Todos. Oh and Shionogi just has phase 2a data they are trying to figure out how to submit
Notice Regarding the Progress of S-217622 to Fight COVID-19
https://www.shionogi.com/global/en/news/2022/...20120.html
JRCT ID: jRCT2031210350
Registered date:28/09/2021
A Phase 2/3 study of S-217622
https://rctportal.niph.go.jp/en/detail?trial_...2031210350
So that is a look at the competition. Although there is room for a number of players in this market, others are not even in the same league (i.e. severe and critical hospitalized patients)
Do you think there a multiple big pharma companies that would like to partner?
I sure do based on the research I did.

(1)

(0)
Todos Med Ltd. (TOMDF) Stock Research Links



---