"We are going after Remdesivir" I can see why..


Post# of 989
Posted On: 01/27/2022 7:48:07 PM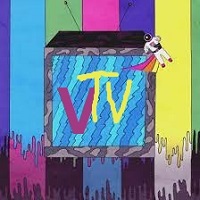 "We are going after Remdesivir"
I can see why...
Gilead Sciences set Remdesivir pricing at $2340 to $3120
153,315 = Average daily Covid hospitalizations
153,315 people x $3,120 = $478,342,800
That's just in the US and that is the daily average that is up 4.9% in the last two weeks
So multiply about 1/2 billion-ish by maybe 10, 20, 30...
Now factor in the world as that is just the US
I know, I know. Crazy number and that is just Tollovir
and
"the only oral anti-virial that has shown strong activity in the hospital setting"
Really glad many of the traders sold out today, They were in for a big run and I would bet the sp would end up in the same spot at the end of the day. Better in my view to rise slowly as interviews take place, stories get written, doctors take note and all the announcements that will happen in Q1.
btw: pricing remdesivir from the link below:
"Now that Gilead will start commercializing the drug starting next month, it has announced that it will price it at $390 per vial in all developed countries where remdesivir is authorized. This is equivalent to $2,340 for a 5-day course of treatment, or $4,680 for a 10-day course of treatment. It seems that this is the net price after factoring in government rebates. The company notes that the US price for private insurance companies will be $520 per vial or $3,120 for a 5-day course of treatment."
https://www.pharmaceutical-technology.com/pri...drug-html/

(0)

(0)
Todos Med Ltd. (TOMDF) Stock Research Links



---