I would encourage investors to listen to the 25:00


Post# of 983
Posted On: 01/27/2022 11:52:48 AM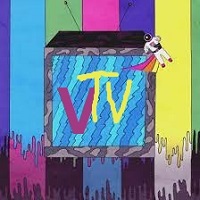 I would encourage investors to listen to the 25:00 mark again about Gilead
Gilead's Veklury (remdesivir) is part of the standard treatment of care
In the Tollivir trial
Some patients got Remdesivir
Some patients got Remdesivir & Tollovir
Both Remdesivir & Tollovir were used with hospitalized patients which is the hardest group, where others have failed
Patients that got Remdesivir & Tollovir did better
Gerald said Gilead really shows it's benefit by keeping people out of the hospital but appears there isn't much benefit in the hospital, but it's the best thing people have.
Think about it. That doesn't sound great to me. Better than nothing is what it is.
The challenge with Remdesivir for out patient is hot it administered which is why they are going to do an oral trial announced this week
Gilead's Veklury expands FDA nod to patients outside the hospital as oral version heads to trial
https://www.fiercepharma.com/pharma/gilead-ex...n-heads-to
Some more to think about...
Would the 3 patients have died if they would have received Remdesivir & Tollovir instead of just Remdesivir
If I was Gilead, I'd be concerned what would happen if there was a study of Remdesivir vs Tollovir. The better than nothing drug vs the one that showed today it does work.
If I was Gilead, I'd be concerned that another big pharma company will partner with Todos to find out
Gilead could hedge their bets by partnering with Todos
Gilead could control their destiny by just buying Todos
Gilead has money. Their market cap $85B+
We know Todos is open to Partnering
We don't know if Todos is forsale, but many things are at the right price
Todos has a $55M market cap. A partnership or buyout pushing the value to $1B would be 18x from here. About a $1 share price.
Is that too low? I think so. What would be the value of a product that potentially treats some or all...
1) hospitalized pediatric COVID-19
2) moderate to severe adult COVID-19 in the outpatient setting
3) moderate to severe pediatric COVID-19 in the outpatient setting
4) the treatment of Long COVID in adults
5) the treatment of Long COVID in the pediatric setting
Working for just one would be nothing short of outstanding. All 5, a miracle
for hospitals, doctors, nurses and those that would benefit the most.

(1)

(0)
Todos Med Ltd. (TOMDF) Stock Research Links



---