My notes from the conference call which was excell


Post# of 961
Posted On: 01/25/2022 2:09:16 PM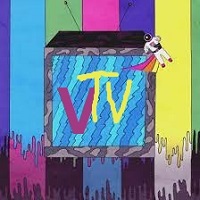 My notes from the conference call which was excellent and learned a few new things...

GC: "we are expecting very strong data".

He did say he didn't see the data yet, but I would think that means the final results.

The company has IP that has been filed for turning Tollovir into a new chemical entity. This has come up a few times in previous questions. Good it's crystal clear now.

Todos has dosing, isolation of the new compounds and creation of NEC

Tollovid Max has a twice daily dosing that Todos got a certificate of free sale already that they will rollout at some point. Once again, this points out that it is stronger than the daily.

There were two different dosing's in the Trial. Last 20 patients went on the new dosing. This will be helpful for them to see the difference.

Will be looking to request an EUA for hospital patients in a couple of jurisdictions and hopeful it will get approved

Will file an IND in US and EU in the very near future. Once they have an IND, there are options for people in the hospital to get the drug.

Side effects. Stool gets darker. Diarrhea is a side effect of the virus, not Tollovir.

Announcement

PR the morning of the 27th. There will be a couple interactions with the investment communities that day. Intend to have a conference call in the morning and finalizing the details now. Do have another platform that has approached Todos about speaking with their investors and may have an open forum through a conference type setting to go into more detail about the data, what it means, market size, etc. There will be a couple of communications on the 27th on how Todos will approach the next steps. There will also be another interview on Proactive Investor.

Now the conference GC said they intend to have in the morning, is that the Emerging Growth Special Investor Conference at 3:00PM ET? Likely as that is the time they could arrange.

Now what is this "open forum through a conference type setting" that someone approached them on? Was that Emerging Growth Special Investor Conference? At any rate, sounds like there are two conference calls that day.

If you didn't have 'strong' data, why plan all this or put yourself through it?

Or in other words, if you have strong data, isn't this what you would do?





(2)

(0)
Todos Med Ltd. (TOMDF) Stock Research Links



---