Trading Summary - January 18. A satisfactory st


Post# of 3911
Posted On: 01/18/2022 4:14:05 PM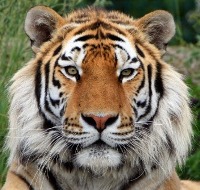 Trading Summary - January 18.
A
satisfactory status quo day
for $SFLM in the
same bottom range
- less than
25% of target price .02+ range
(ie anything under .0052) -
while OTC market top traders needed to concentrate elsewhere all day
on multiple moves and loading opportunities on Watch List tickers -
primarily $GTEH $NECA $FBCD $APRU $BRGO $PSRU.
All day there was f
urther jockeying for position
in the .0017 > .0019 range with
buys on both the bid and the ask by traders looking to increase their overall inventory of shares
for the expected move into the .01 > .02+ range ahead.
Closed effectively at .0020 with only a mickey mouse amount at .0019.
None of the asks are of any significance to hinder a quick break above .0030 towards the .01 > .02 range needed for OTCQB uplisting
- and as appropriate to its $10.241M revenue market cap -
whenever the top traders of $SFLM decide to concentrate on it.

As shown in the report for December 31, 2021,
the vast majority of shares are held with a cost basis under .0052 now
with the balance above held by longs who didn't sell for a tax loss as it is self-evident the
price should be going above .02 at some point in 2022.
Overall,
3M
shares were bought today - all at .0017 > .0019.
New interest traders / alerters + long-term traders with significant followings
as at
January 16
numbered at least
165
- up another
8
in the previous 7 days. List here:
https://investorshangout.com/post/view?id=6322539
Particular points they like
are:
-
Real revenue of $10.241M
in 2021.
-
Revenue growth of 34.75%
in 2021 -
beating the target
of 30%.
-
Operating profit achieved in Q3.
-
$49K in cash
available for inventory purchases at end-Q3.
-
Assets of $1.398M
at end-Q3.
-
Low Unrestricted O/S
of
837M
- with
none added in the last 3+ months.
-
How thin it is into the .01 > .02 range.

-
Multiple catalysts ahead
throughout 2022.
On the next run over .01,
the
degree to which $SFLM penetrates up towards .02+
will
depend on how many
of these new followers
take profits above .01.

Either way,
longs who follow my strategy will be keeping their core holding for the OTCQB uplisting
- which
will require sustaining prices above a .01 bid
- and
also some for when all 9 elements reach the same revenue level anticipated
by the CEO. Trading some on every surge allows a larger core to be held on a cost basis that is essentially "free" - already paid for by banked profits.
The
correct market cap price for the anticipated revenue as income ramps up
under the
Collectibles Marketplace Strategy
would be in the
.063 > .1100
range in future years when they
manage to get all 9 elements in the plan to the performance level of the existing SFLMaven eBay business
(plus remember more platforms coming as well).
On $SFLM,
the larger the inventory of shares acquired below .0050, the more that will be available to trade for 100% to 400%
in the
.01 > .0150
range on the next run to that level - whenever that may be -
whilst also retaining a significant core
converted to free for OTCQB uplisting
and the planned 8 x 2021 revenue
under the
Collectibles Marketplace Strategy.

Remember that the price difference between .0020 and .0050
is
irrelevant
when traded
at .01 > .02+
- let alone at .063 > .1100.
Every 1M bought at .0050 is worth a $7K profit at .0120, $10K profit at .0150, $15K profit at .02, $57K profit at .074
or
$102.5K profit at .1075.
All that matters is who got where
- charts are irrelevant -
and denying as many shares under .01 as possible to the institutional level new interest
that PRs + improving financials + MZ Group though investor symposiums are expected to bring in
over the days, weeks and months ahead in 2022.

Latest DD
- updated January 16 - here:
https://investorshangout.com/post/view?id=6322549
$SFLM was the #1 Top Profit Pick and #1 Top Banked Profit stock of 2021
on my Watch List.
It is the joint
#1 Top Profit Pick for the whole of 2022
(with $ENZC).
I will not necessarily be doing a trading summary every day - unless there are undue manipulation attempts - as the ticker is firmly under control and just awaiting the next run into the .01 > .02 range.
iHub has been deliberated marginalized due to time-wasting nonsense there with all serious interest successfully directed to here over the last several months - with typically 500 > 700+ views per day - and repeated where interest in "real" companies is known to exist.
Watch for the next PR
which I would
expect to cover the excellent Q3 results, the sales since in Q4, acquistions of collectibles companies and expansion of the NFT Division
with artists recruited
Nationwide.
The
Share Structure
was updated after the close on January 3 - again showing
no change
and
confirming no dilution for 3+ months
- with the
Unrestricted O/S
remaining at a
low 837M.
Revenue for the the first 2 weeks of 2022
is at least
$440K
- which pro-rata would equate to
$11.471M
for the year.

(0)

(0)
SFLMaven, Inc. (SFLM) Stock Research Links



---
"Per Ardua Ad Astra" - "Through Adversity To The Stars"

A very apposite motto for those who trade successfully in the OTC market..

All posts are my opinion - trade at your own risk.