$GTCH "We are excited to receive a prioritized exa


Post# of 9592
Posted On: 01/18/2022 11:58:45 AM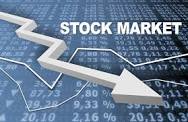 $GTCH "We are excited to receive a prioritized examination status for our Apollo patent application, as we strongly believe that this type of technology can offer an innovative wireless solution within many domains. We believe the use of radio technology can enable efficient scan-and-detect capabilities and ultimately provide the ability to virtually enable a system to "see" through walls and other mediums. We intended to implement this technology within the Apollo project to equip it with high-resolution abilities to measure very small movement changes. We believe these types of capabilities can be efficiently used theoretically in wide variety of domains, for example, measuring human vitals at home, detecting vital abnormalities or falls. We believe another potential use is use as an efficient driver's monitoring system, detecting impaired or distracted drivers, providing audible/visual alerts; and in extreme cases, taking over the vehicle to ensure safety. Apollo's range is planned to be extended using repeaters which we believe could potentially make it an excellent solution performing as "eyes" for autonomous vehicles and added security for law enforcement and military applications. It is our goal to develop the Apollo system to use theoretically deep learning technology to enable rapid analysis of the reflected RF data, identifying living entities and objects, and constructing a computerized imaging in real time. As the system is currently under design, we consider the Apollo patent to be one of our major intellectual property assets and we are interested in expediting its application process so that we can start its commercialization" stated Danny Rittman, the Company's CTO.
https://www.benzinga.com/pressreleases/22/01/...xamination

(0)

(0)
---
Consider all my posts my opinion and not advice to buy or sell anything. I post on stocks I own or am considering owning. Do your own DD!