Todos has provided plenty of updates on the NLC Ph


Post# of 1123
Posted On: 01/17/2022 1:23:23 PM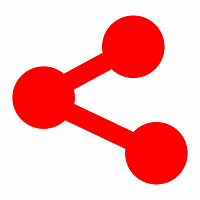 Todos has provided plenty of updates on the NLC Pharma Joint Venture. Never seen another company communicate this much.
Setting up subsidiary, 3CL Sciences with another company based in Israel is not trivial and takes months to do. Even harder with Covid. The JV is targeted to complete end of this month. Given that the
Binding Agreement was announced less than 2 months ago,
that would be record time.
Todos Medical Enters into Binding Agreement to Acquire All 3CL Protease Biology-Related Assets and Intellectual Property from NLC Pharma - November 29, 2021 9:08am EST
https://investor.todosmedical.com/news-events...cquire-all
Todos Medical CEO Provides Letter to Shareholders - January 05, 2022 6:04pm EST
Acquisition of NLC Pharma Assets and Formation of 3CL Sciences
We continue to make good progress to complete the acquisition of NLC Pharma's assets, and have
updated the timeline expected to close the transaction to this month January 2022.
As a reminder, Todos and NLC Pharma are currently operating under our active joint venture with NLC Pharma called COVID Antigen Test Killer (CATK) established in Q2/2020 where Todos has been funding the development and commercialization of 3CL protease biology-related products that include Tollovid®, Tollovid Daily™, Tollovir™ and TolloTest™. As a reminder, Dr. Dorit Arad of NLC Pharma is a pioneer in the field of 3CL protease biology whose lab was the first to purify the 3C and 3CL proteases in the early 2000s and is slated to become the Chief Scientific Officer of 3CL Sciences.
https://investor.todosmedical.com/news-events...areholders
Gerald Commissiong @G_Commish
Replying to @willenniam
We are wrapping legal due diligence, we need to extend. We tried to get it done by 15th, but I said on Conf call it might go past for this reason. No big deal, Todos and NLC are already working under our 2020 agreement. 3CL Sciences is being created as focused entity to take in/1
7:55 PM · Dec 16, 2021
Gerald Commissiong @G_Commish
Dec 30, 2021 Replying to
@jh03444349 and @todosmedical
Still finishing up certs, there are a few delays with COVID disruptions getting documents from government agencies. Still very much on track to close this in short order. I think the focus should be on Jan 26 and everything will be in place by then. Exact Timing with COVID tough

(0)

(0)
Todos Med Ltd. (TOMDF) Stock Research Links



---