Shift to Green Economy to Boost Price and Demand o


Post# of 175
Posted On: 01/14/2022 6:07:44 PM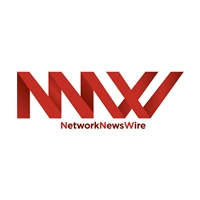 Shift to Green Economy to Boost Price and Demand of Cobalt
The latest report released by Fitch Solution highlights that the international supply chain for cobalt will remain concentrated in DRC and China. The Democratic Republic of Congo produces more than 70% of the world's cobalt while China is the biggest refiner of the metal. This, the market analyst firm says, may create procurement issues for battery manufacturing companies.
Despite this, the analyst firm expects the international cobalt industry to grow considerably as the countries around the globe shift to the green economy, given that cobalt is a crucial component of batteries. The ferromagnetic blue metal is also valued because of its high-temperature and anti-corrosion characteristics, as well as its hardness and stability.
The primary use of the metal currently is in the manufacture of cathodes of electric car batteries. Data from last year shows that more than 55% of the global consumption of the metal went into battery manufacturing as cobalt improves a battery's power, energy density and performance. Additionally, the metal is utilized in the manufacture of nickel-based alloys, which are also utilized in tool manufacturing and in catalysts as well as in the aerospace industry.
Data on the global consumption of cobalt also shows that automotive applications make up 23% of the need while portable electronics such as laptops and smartphones use about 36% of the metal. Fitch expects automotive applications to drive the demand for cobalt in the future.
Cobalt is primarily recovered as a byproduct of nickel and copper mining. The metal's availability depends on the extraction of the copper and nickel metals. In the report, Fitch explains that copper-cobalt sediment-hosted deposits, which are mainly found in the Democratic Republic of Congo and Zambia, make up the biggest source of cobalt globally, followed by nickel-cobalt deposits and magmatic nickel-copper-cobalt deposits.
The nickel-cobalt deposits are primarily found in the Philippines, Australia, Cuba, Madagascar and New Caledonia, while the magmatic-PGM deposits are primarily found in South Africa, Russia and Canada.
The market analyst firm also expects cobalt sulfate prices to continue to rise in the next two or so years as demand from battery manufacturing companies continues exceeding the metal's supply. The new EV uptake project in China will be the primary driver of the demand for cobalt sulfate in the medium term while Europe's growing electric vehicle penetration in the next decade will drive the metal's demand in the long term.
Fitch expects an increase in the metal's production to occur in the next three to five years as the metal's demand and price continues to increase. Players in the base metals sector such as Asia Broadband Inc. (OTC: AABB) can look forward to increased interest in their stocks once demand surges as green energy takes center stage.
NOTE TO INVESTORS: The latest news and updates relating to Asia Broadband Inc. (OTC: AABB) are available in the company's newsroom at
https://ibn.fm/AABB
Please see full terms of use and disclaimers on the MiningNewsWire website applicable to all content provided by MNW, wherever published or re-published:
https://www.MiningNewsWire.com/Disclaimer

(0)

(0)
Asia Broadband Inc (AABB) Stock Research Links



---